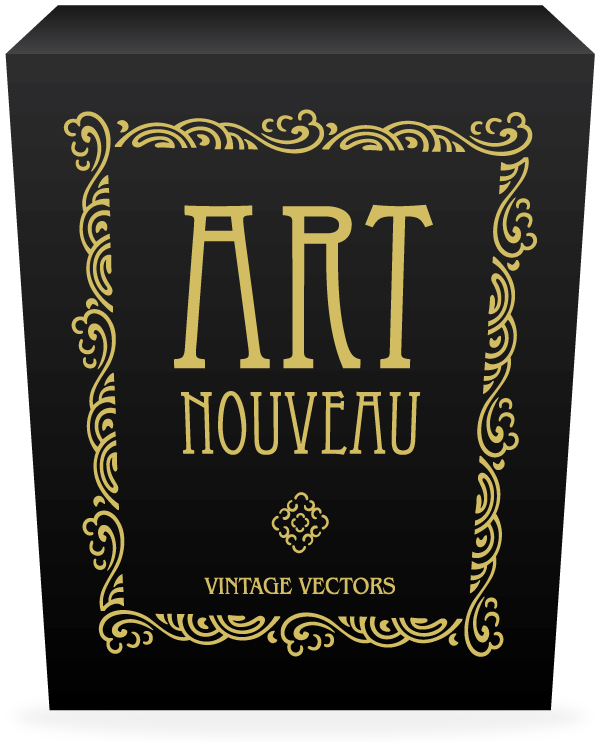 Art Nouveau
A unique collection of the most beautiful "Art Nouveau" typographic art ever published. Hundreds of sumptuous organically-inspired motifs, suggestive of mystery, sensuous luxury, and feminine elegance. .
300 Decorative Borders
Create elegant "Art Nouveau" borders by assembling the vector elements provided.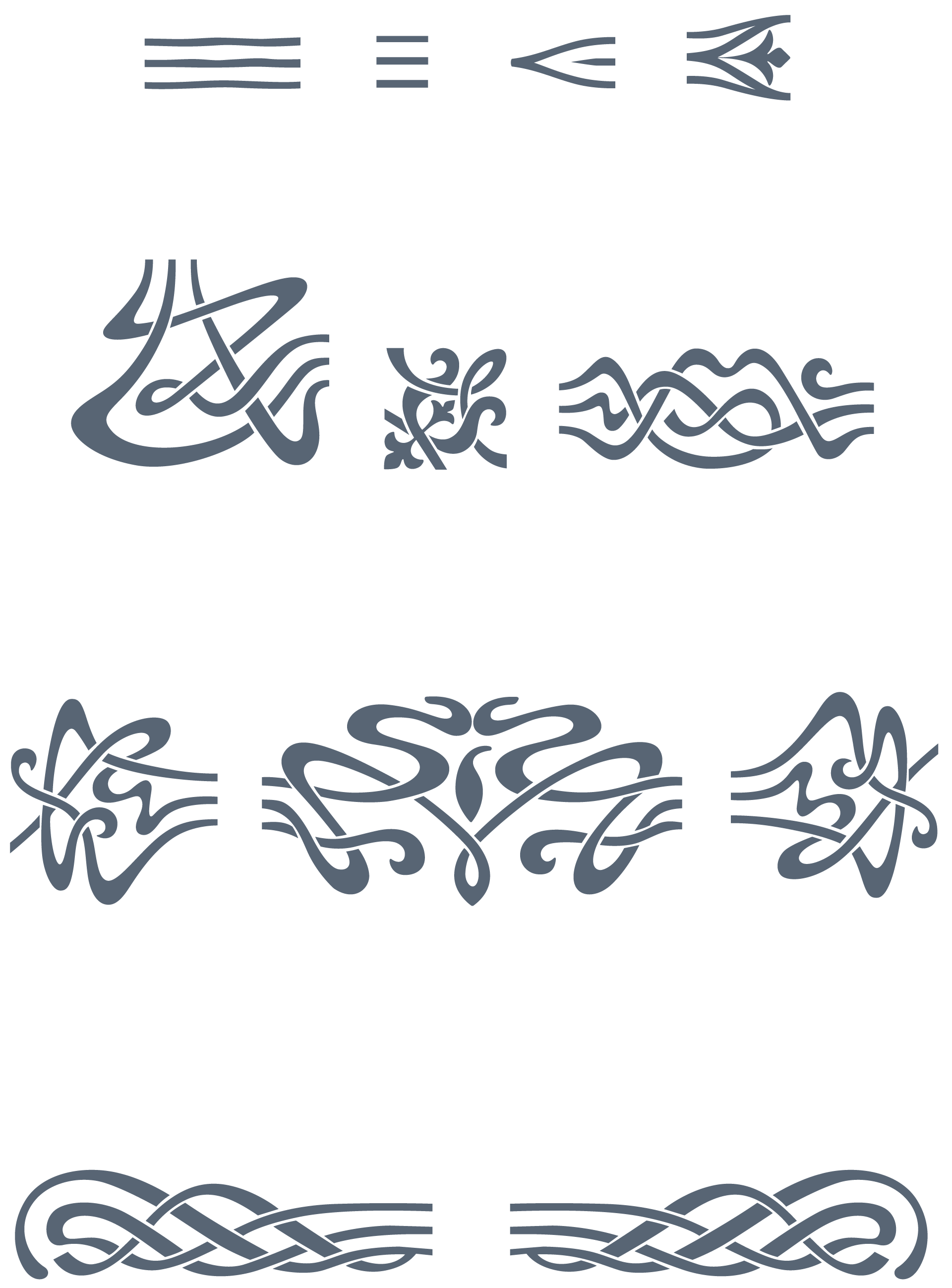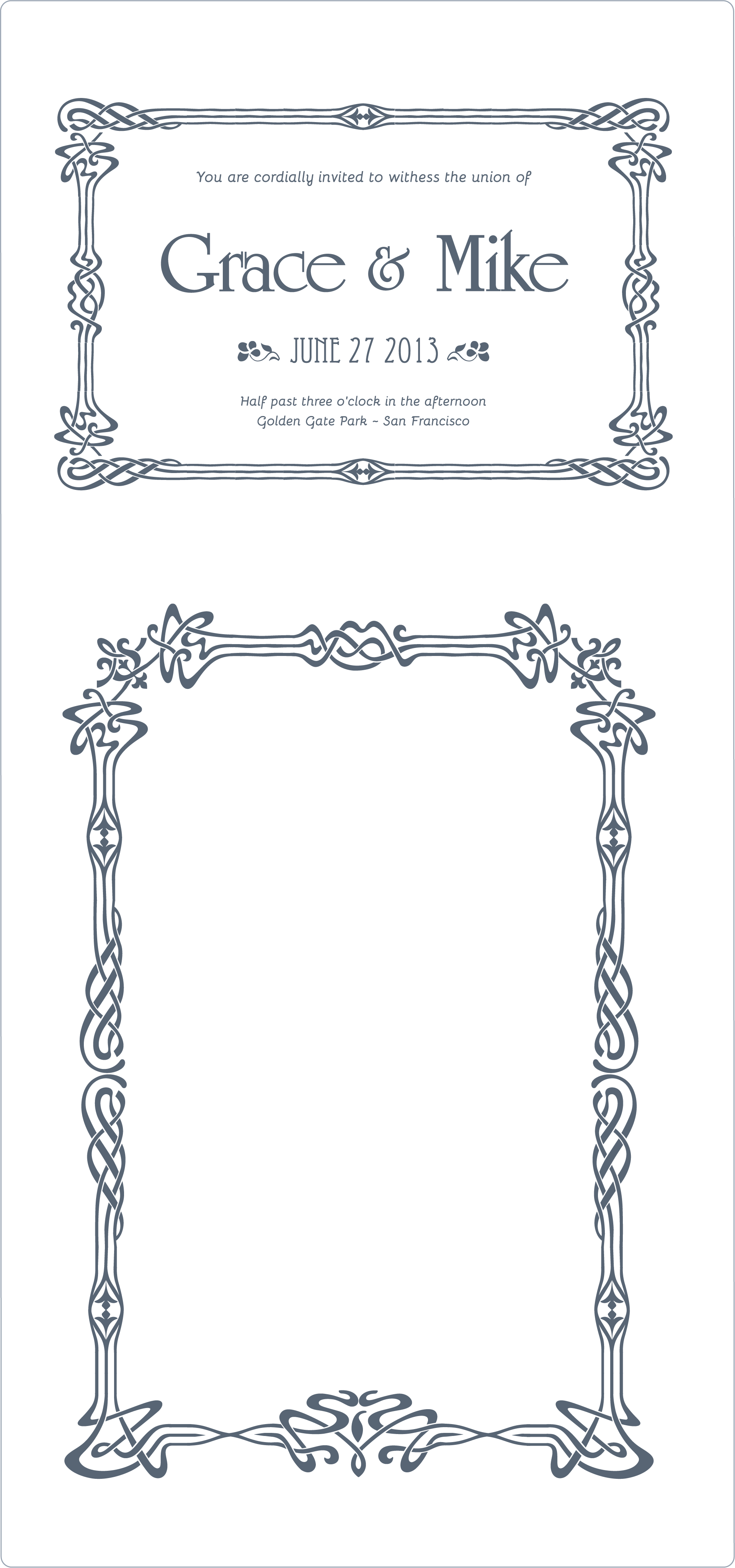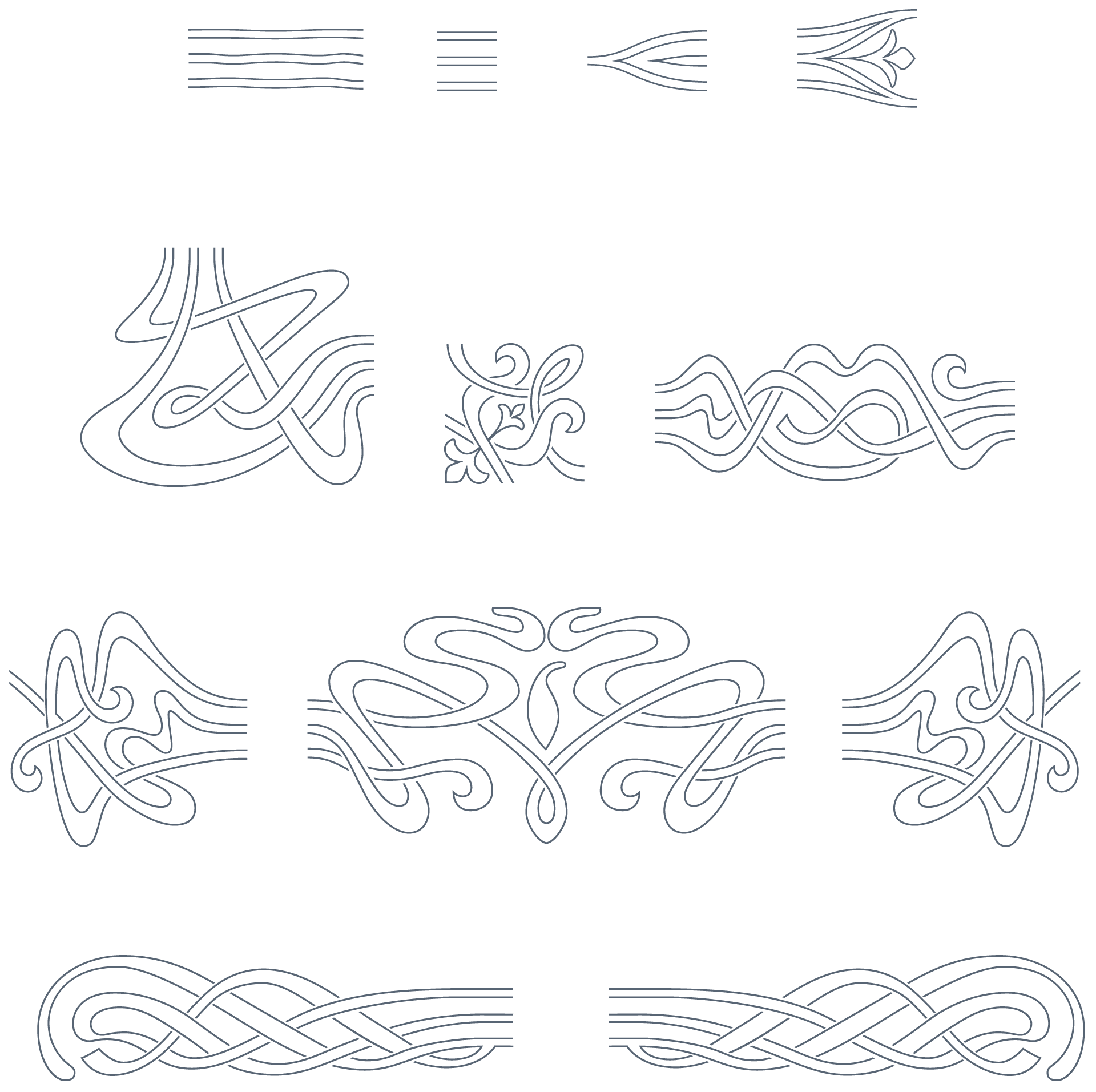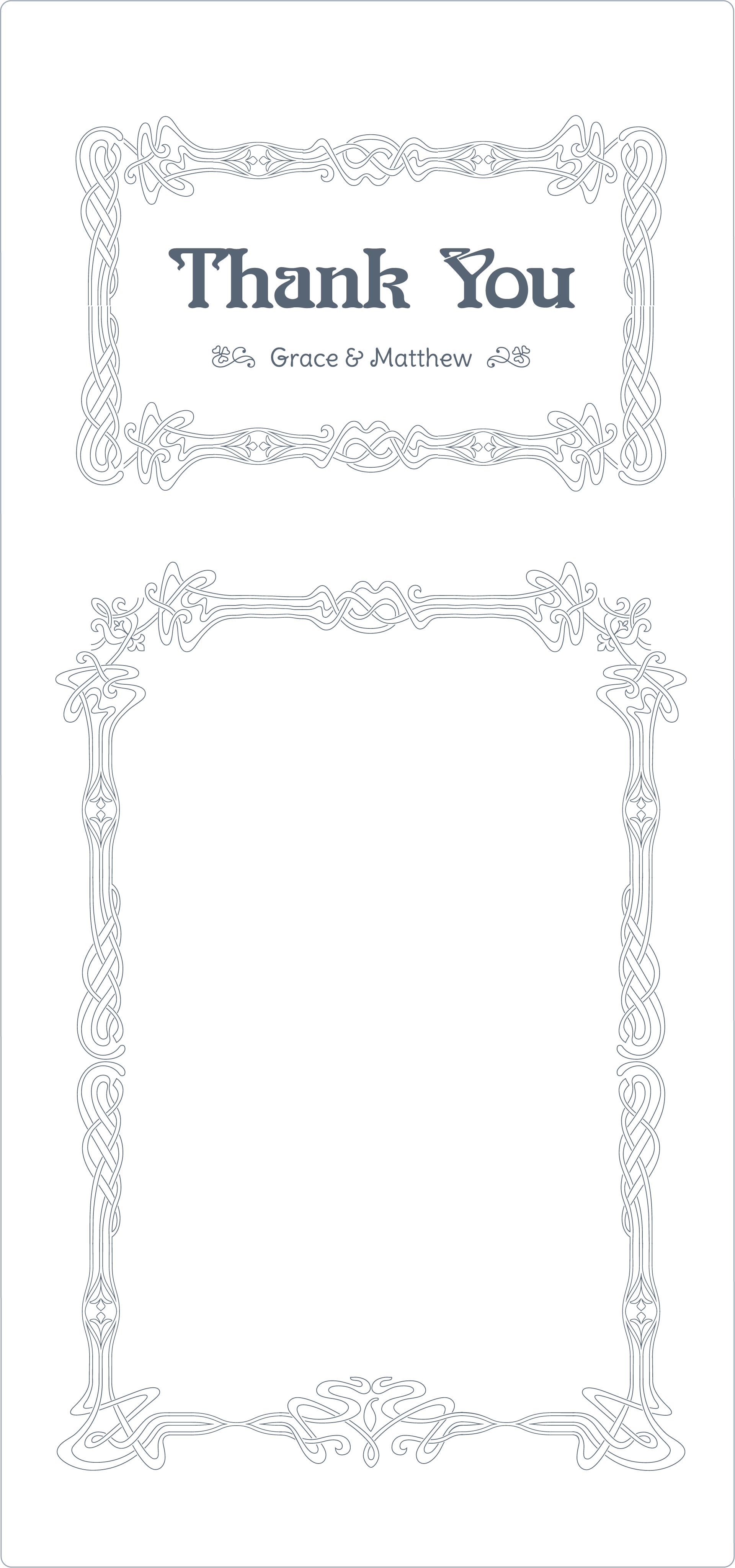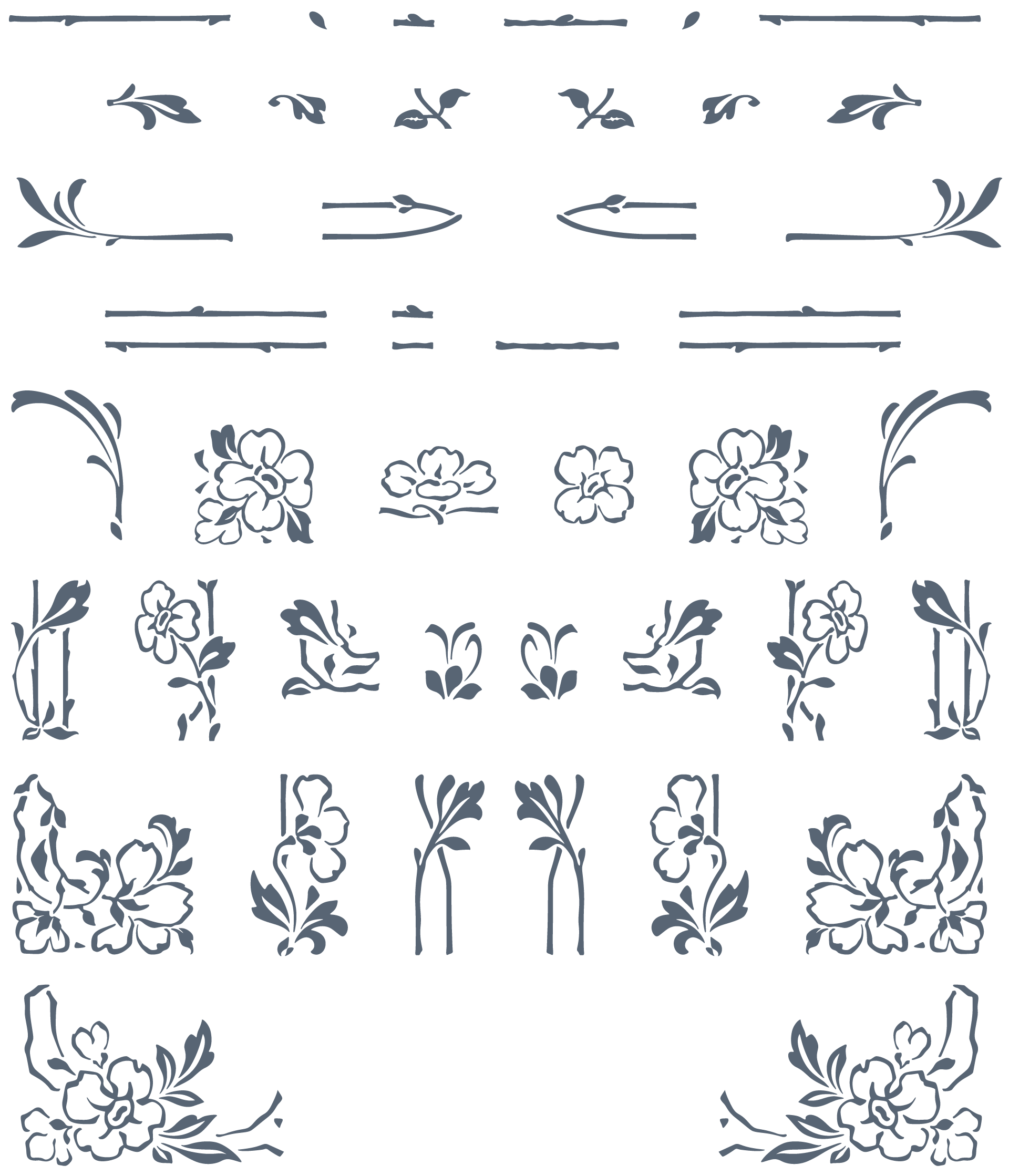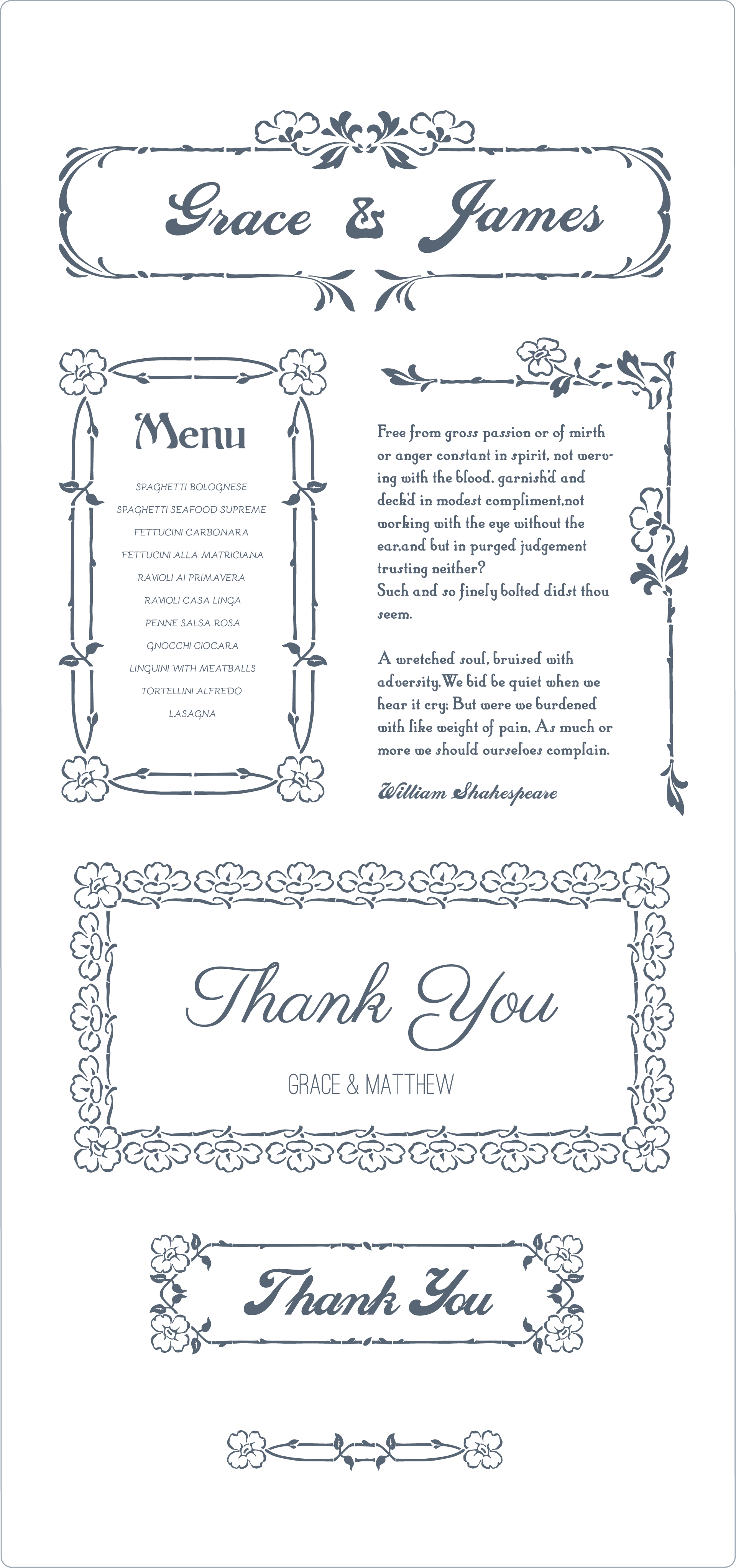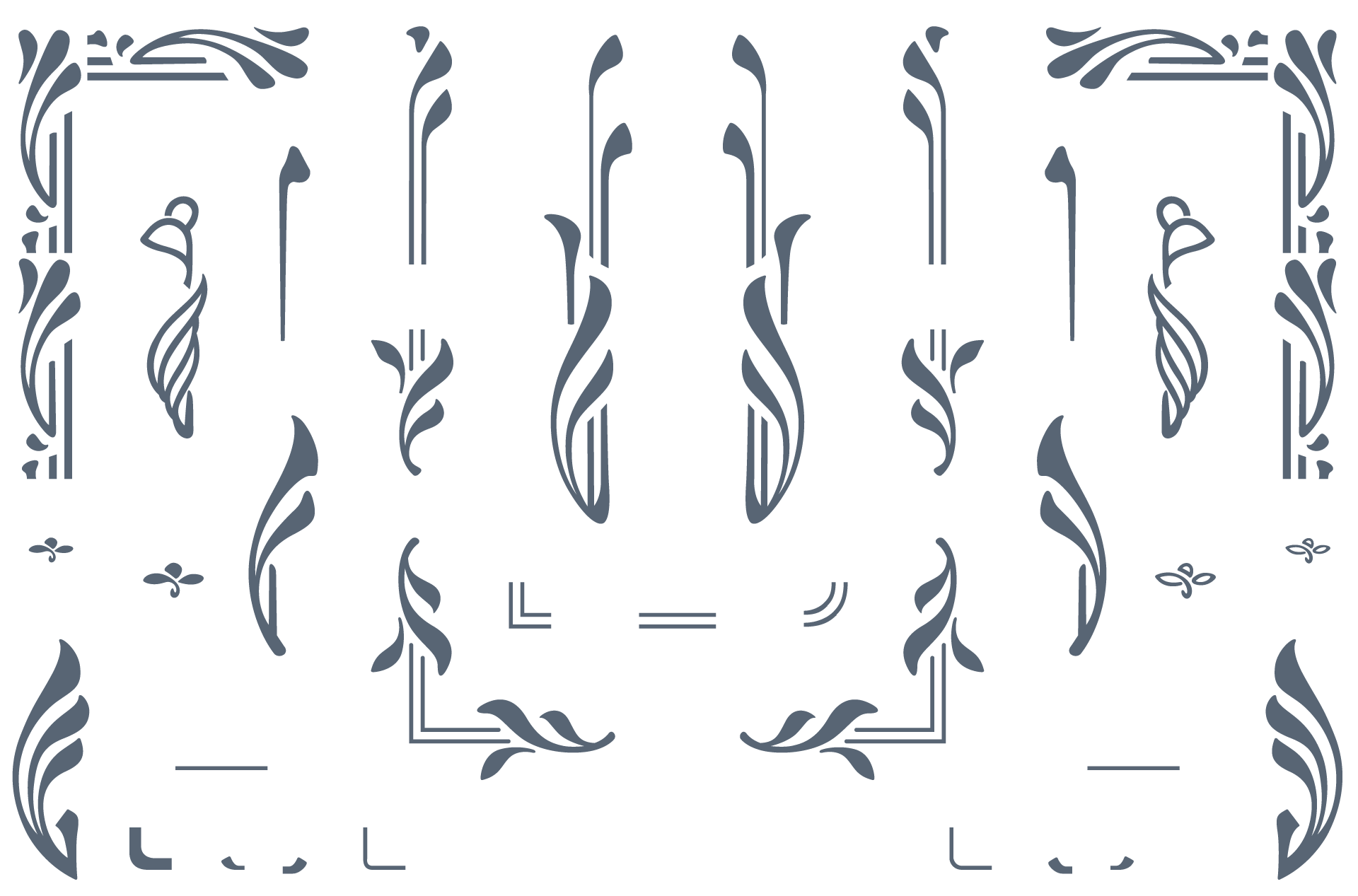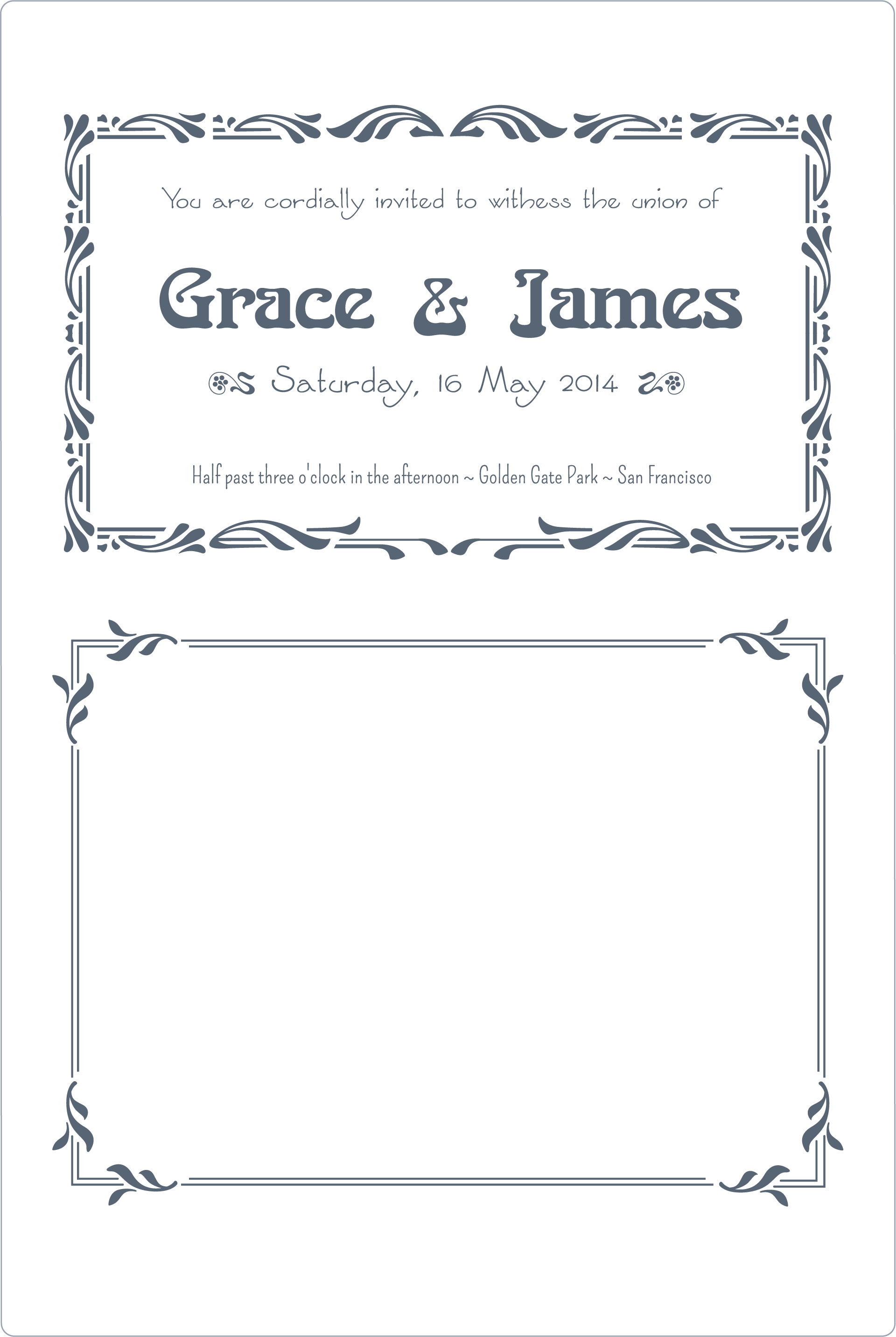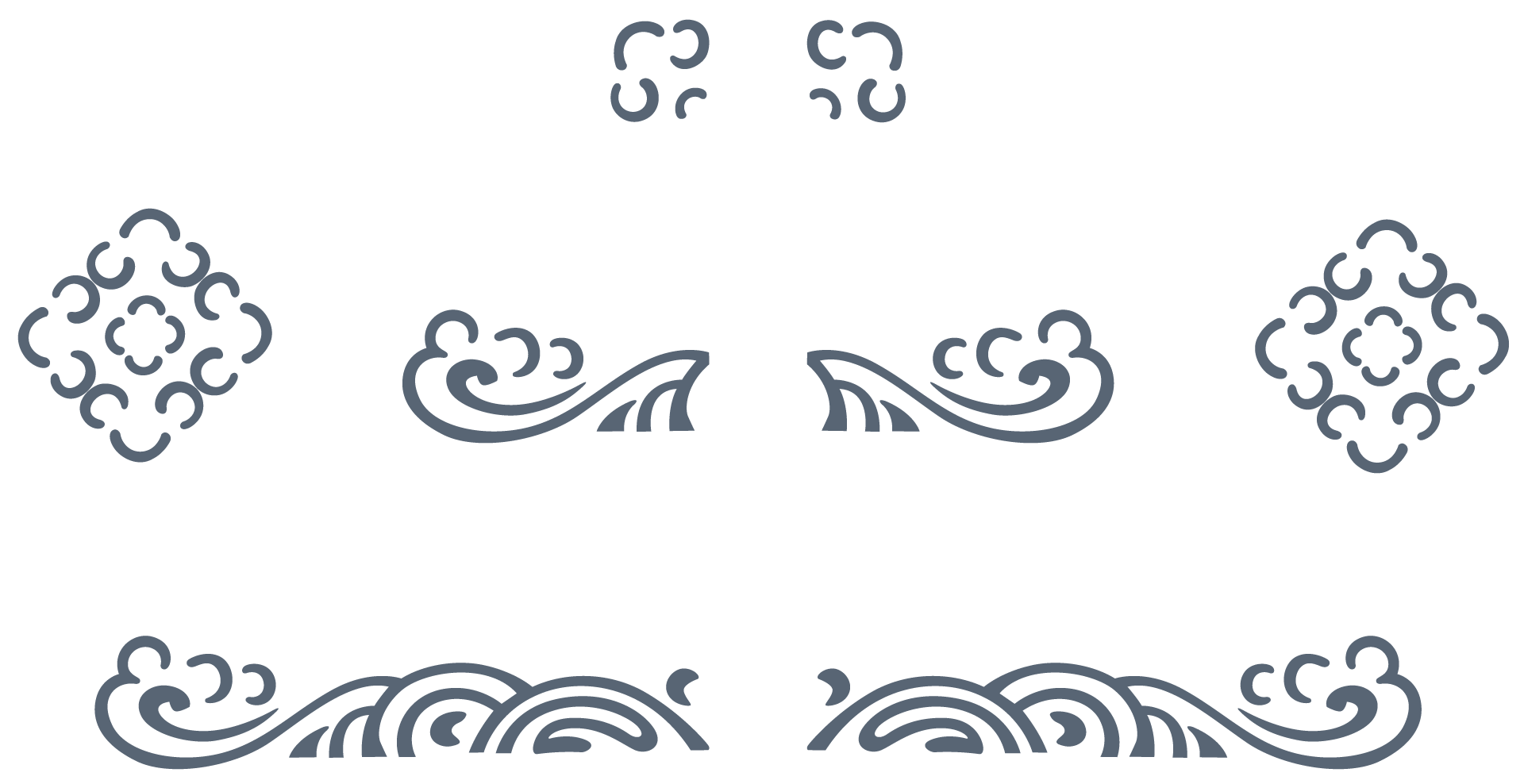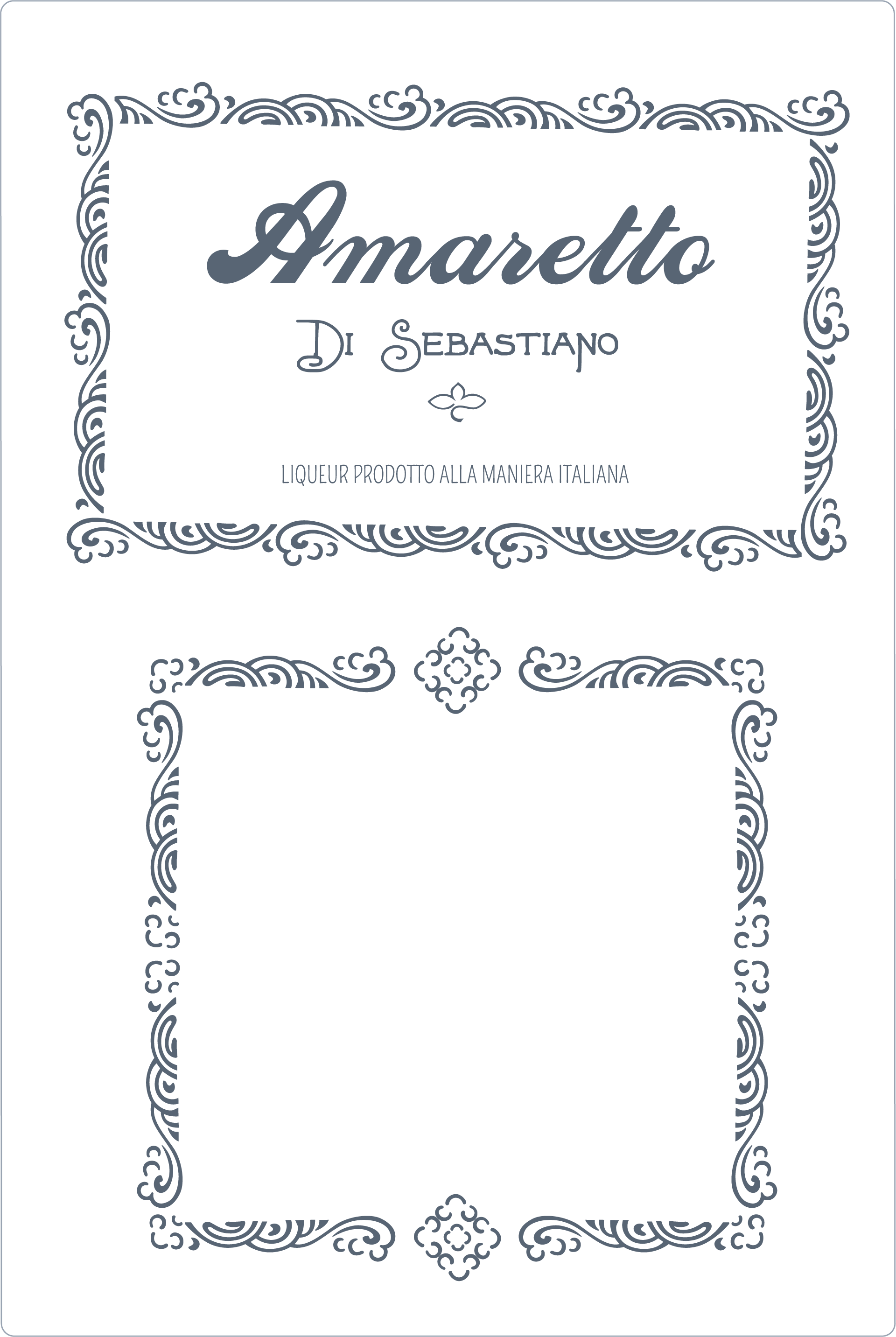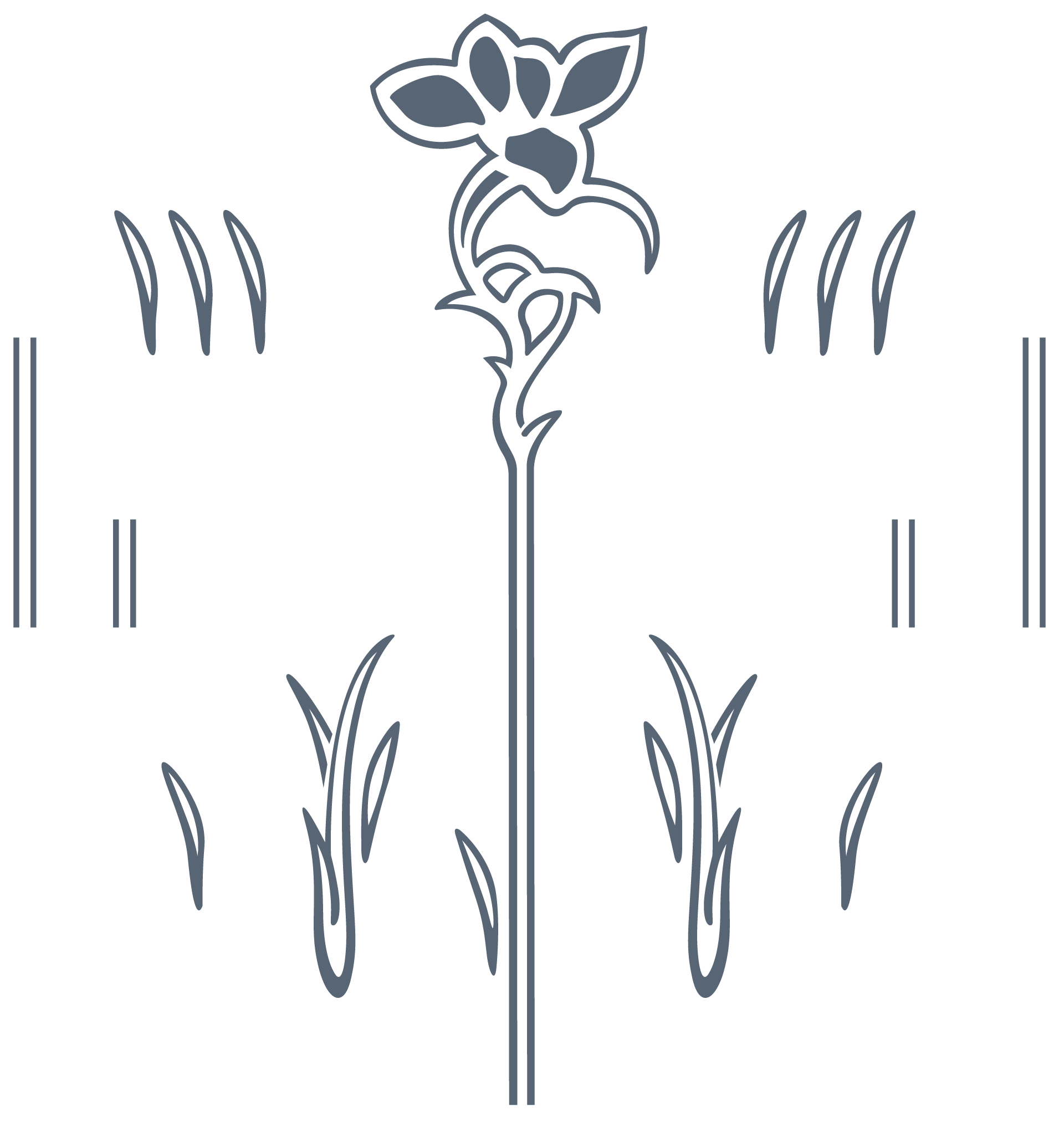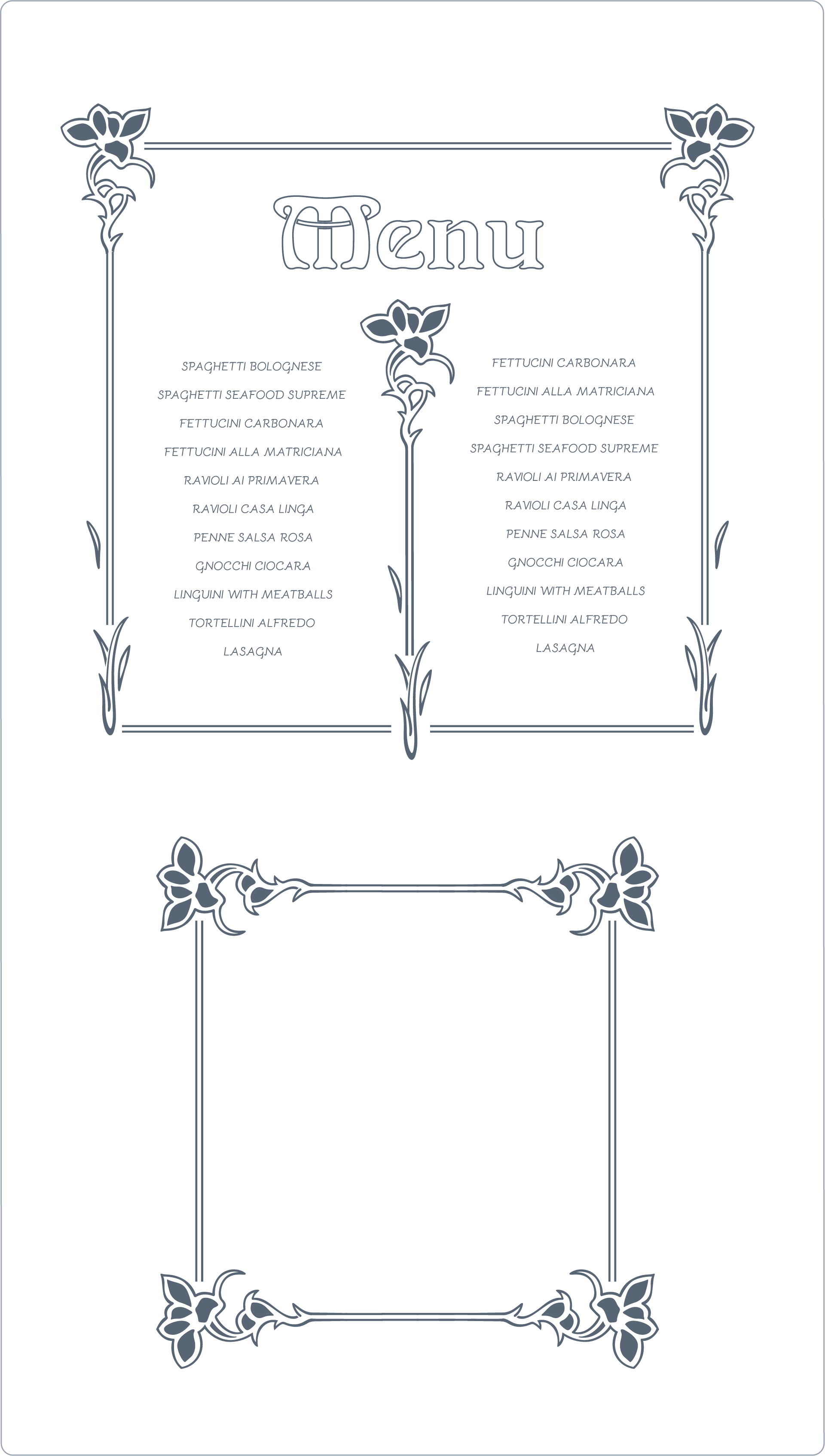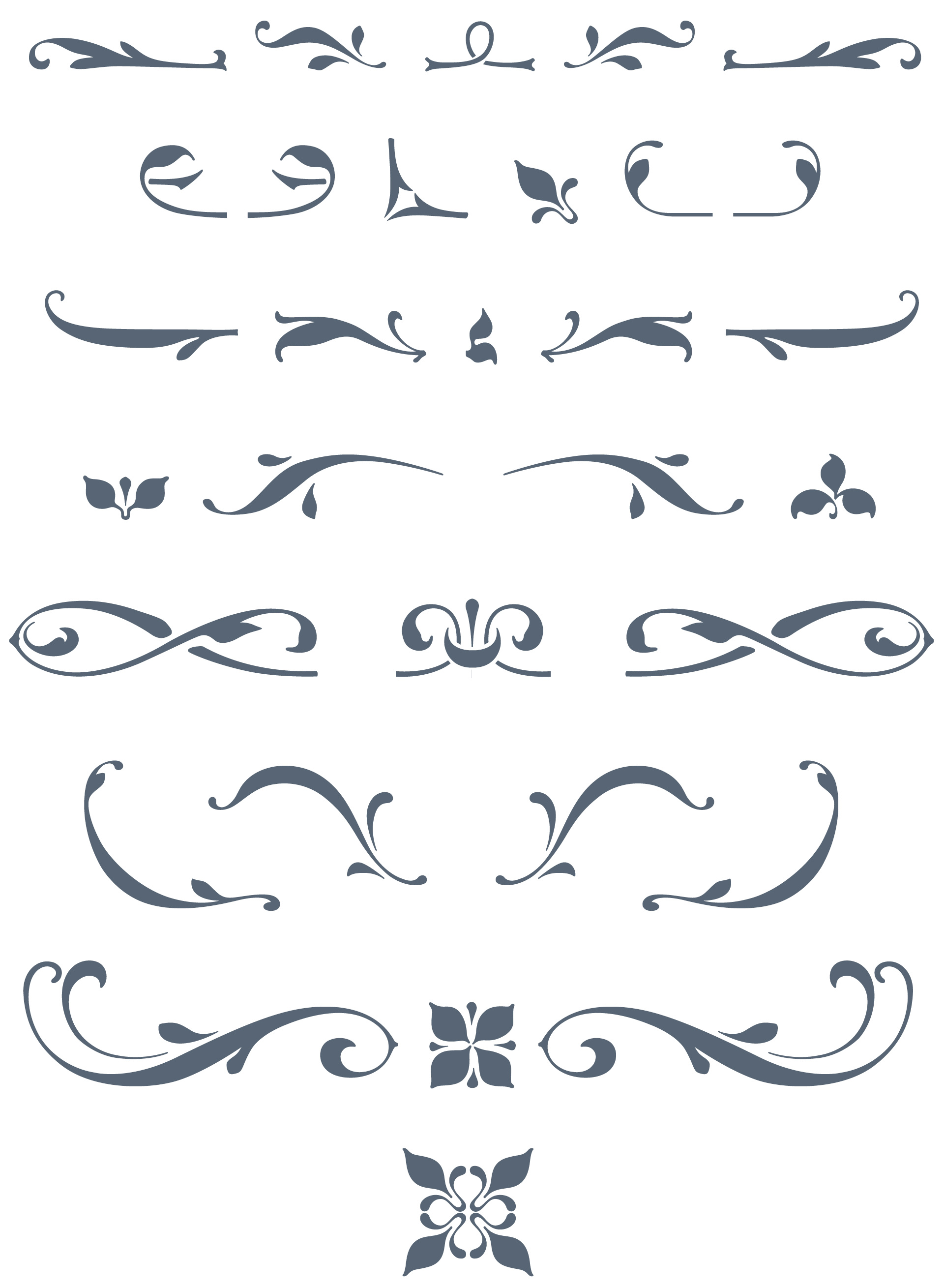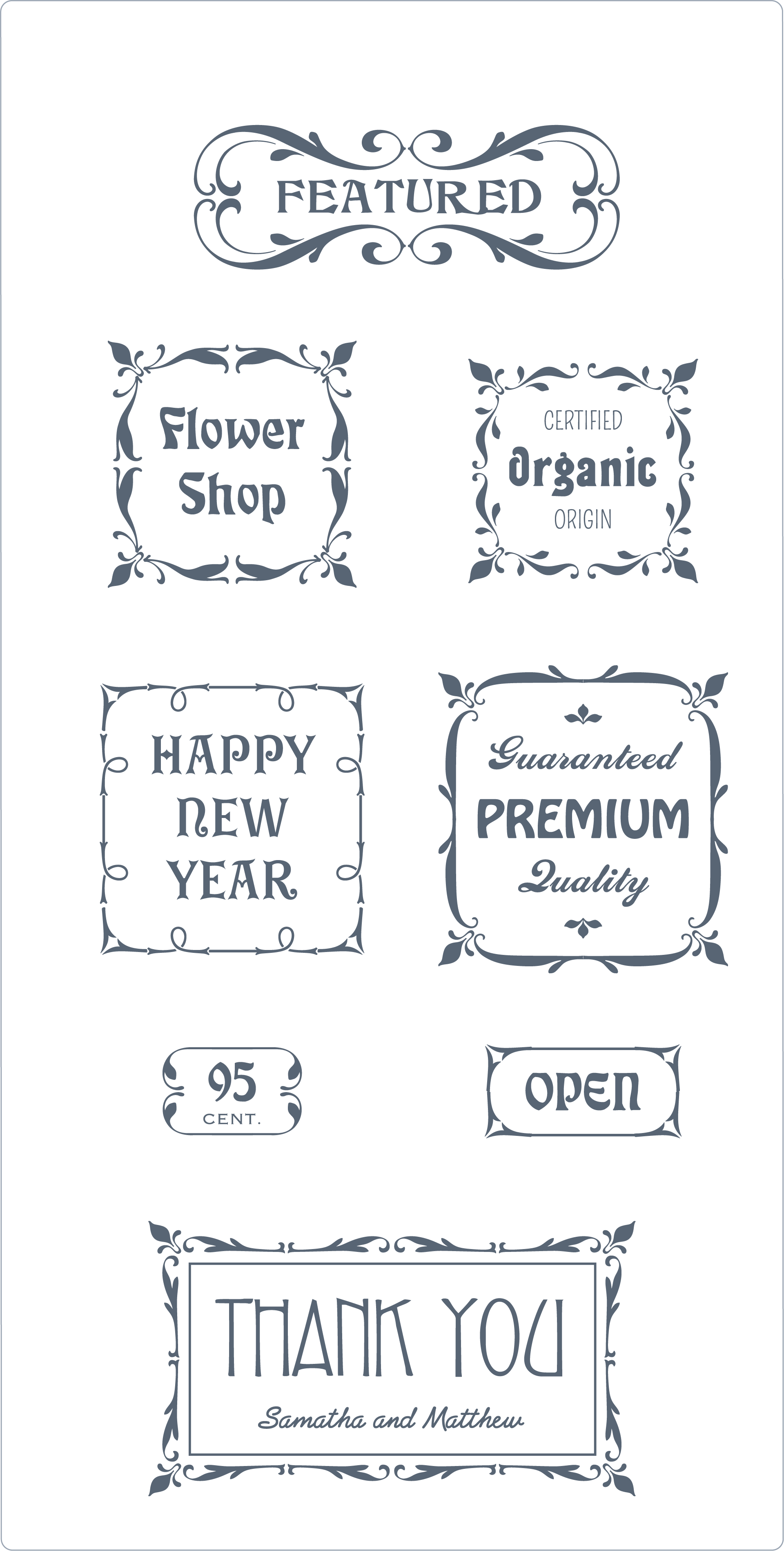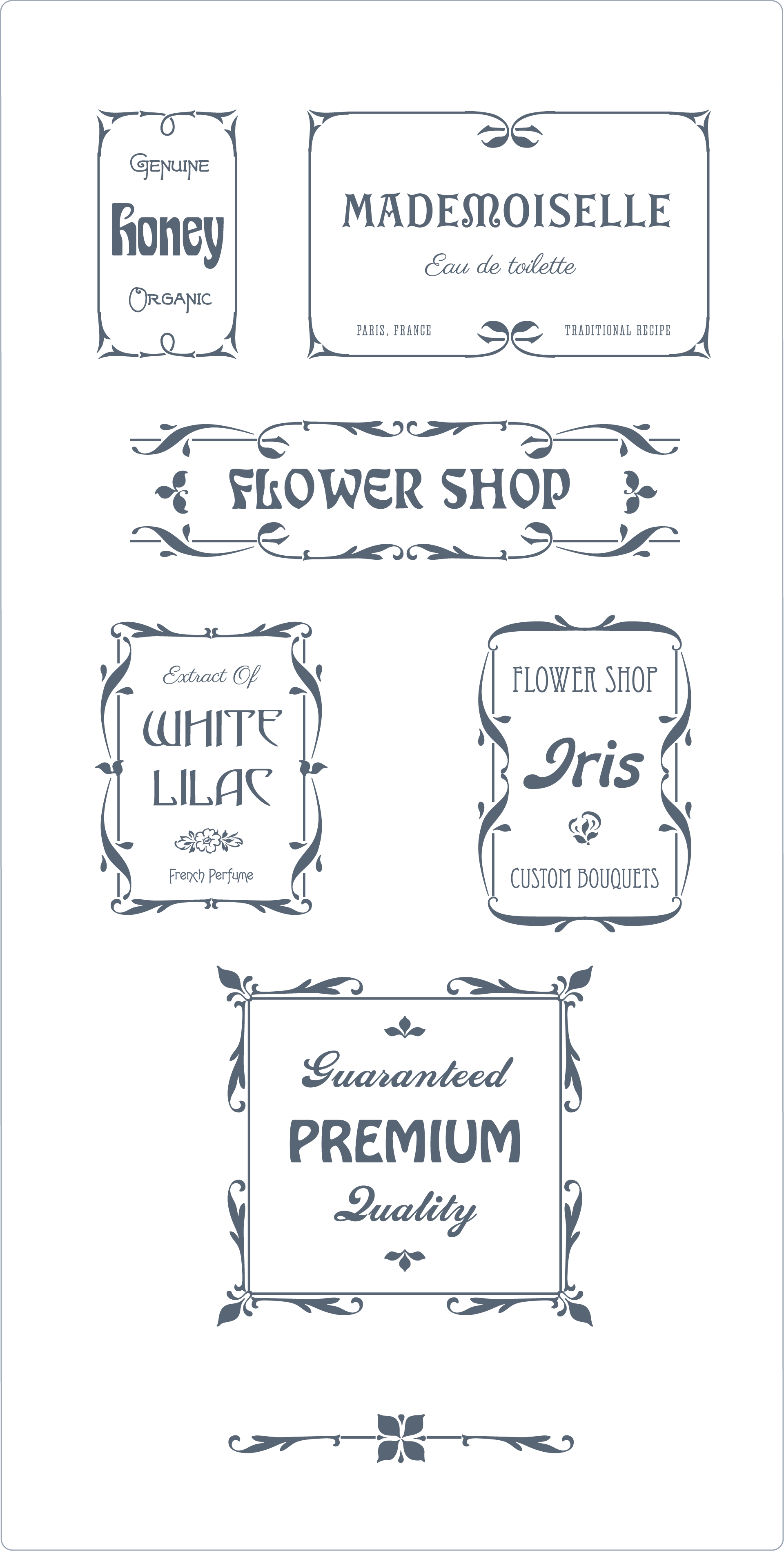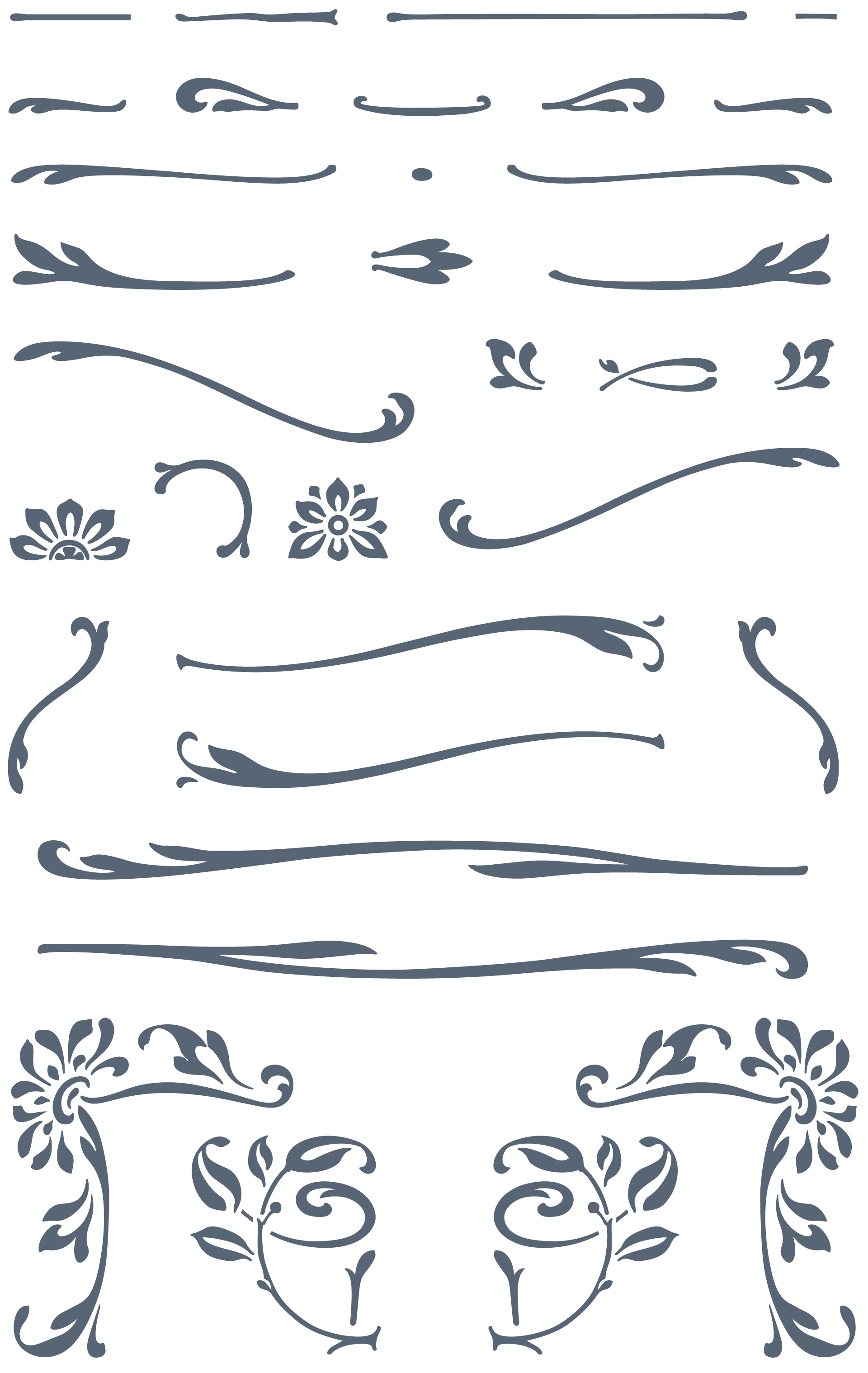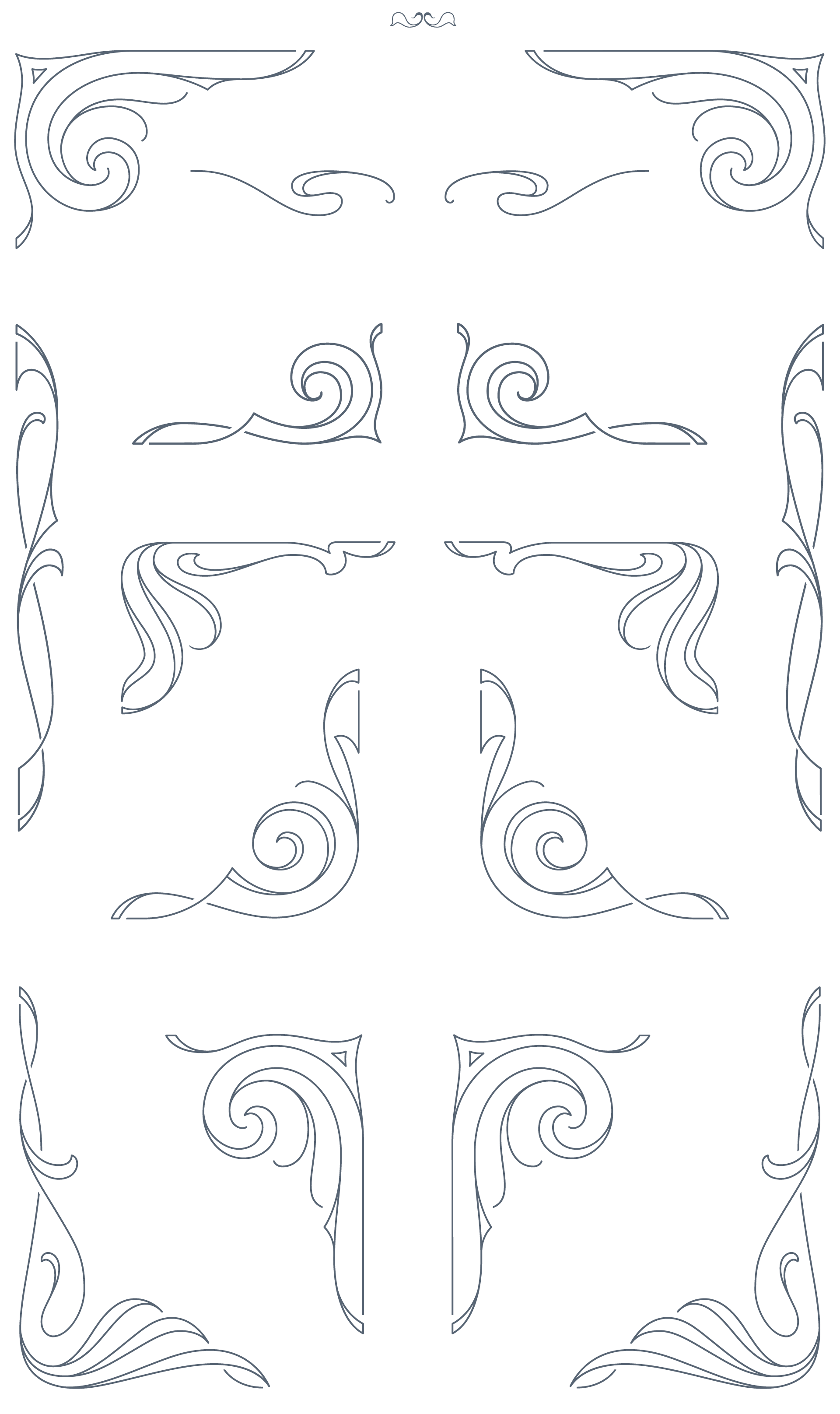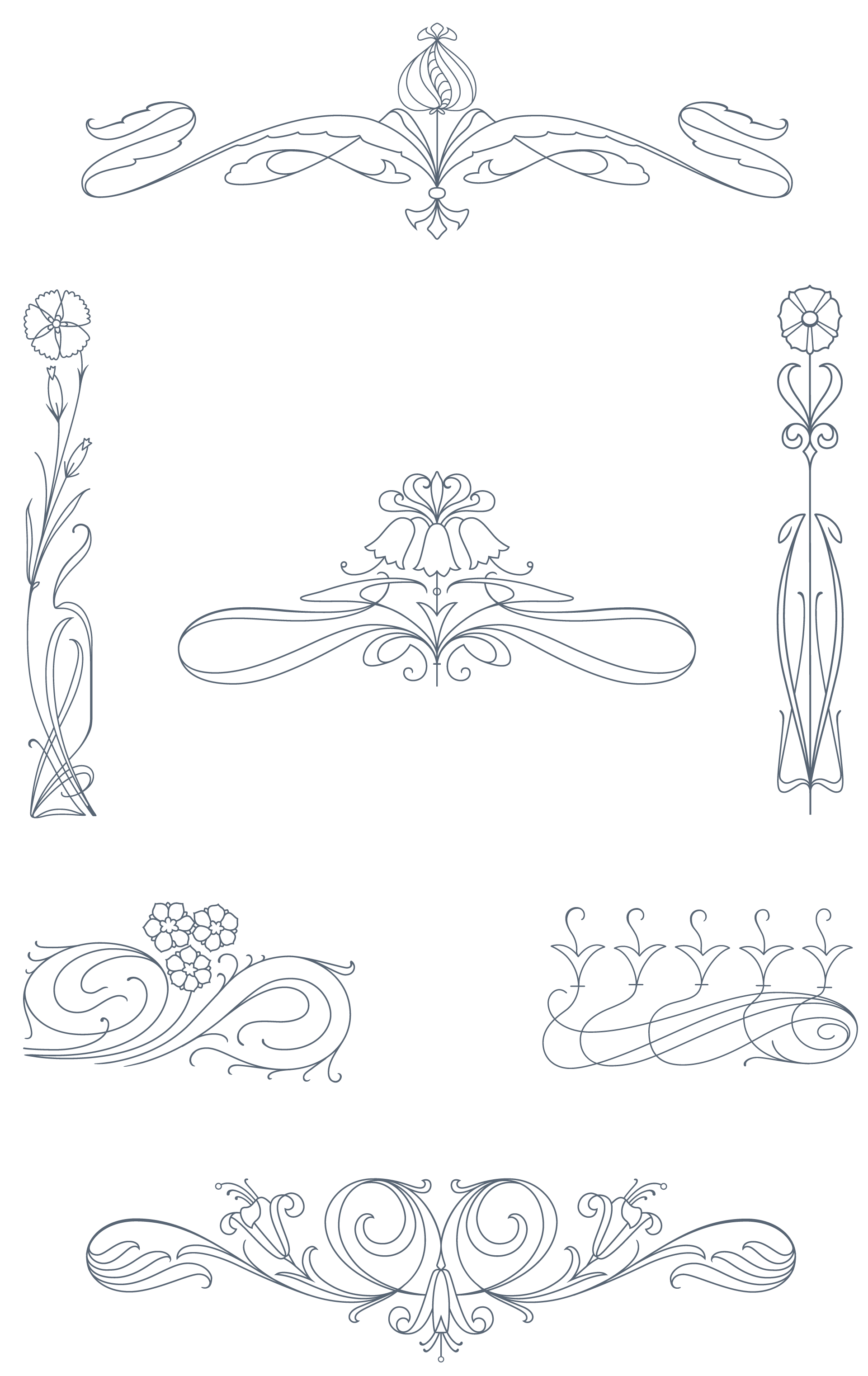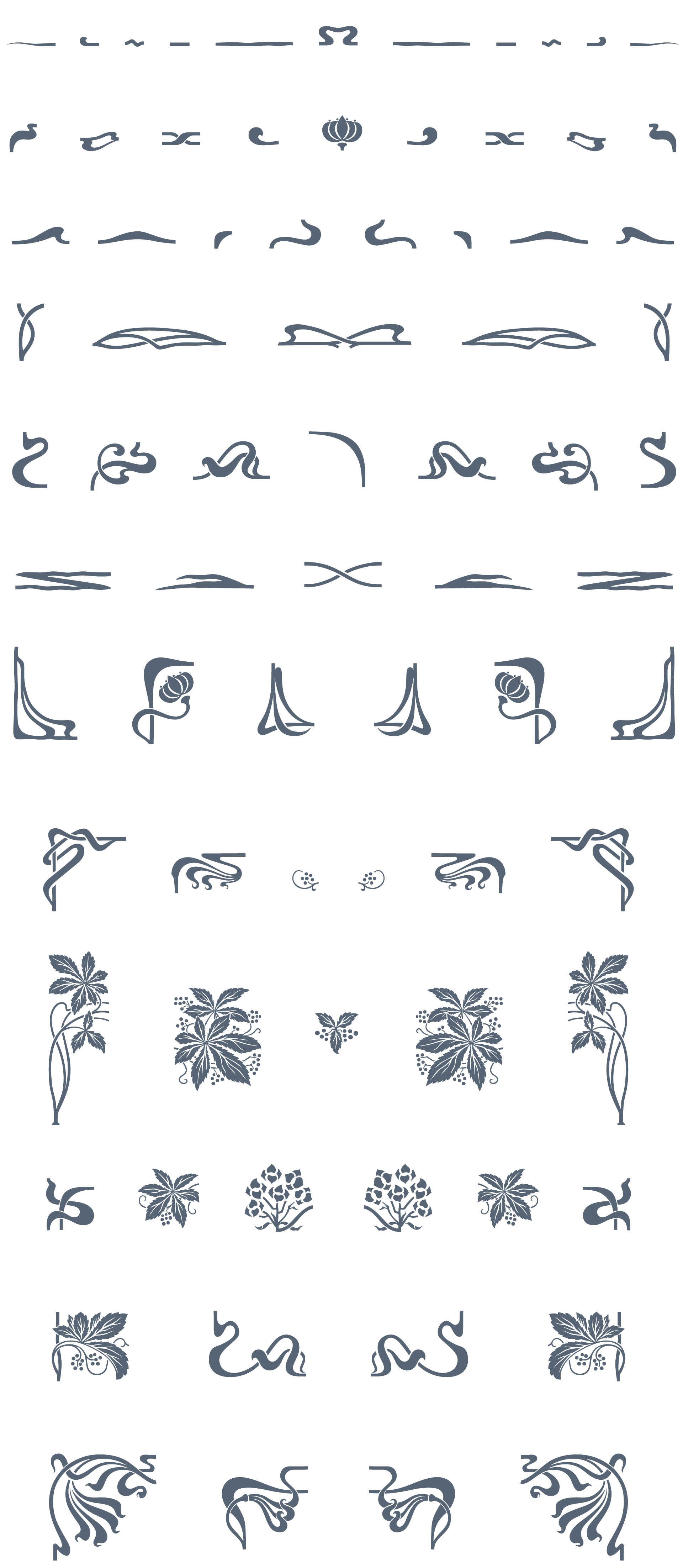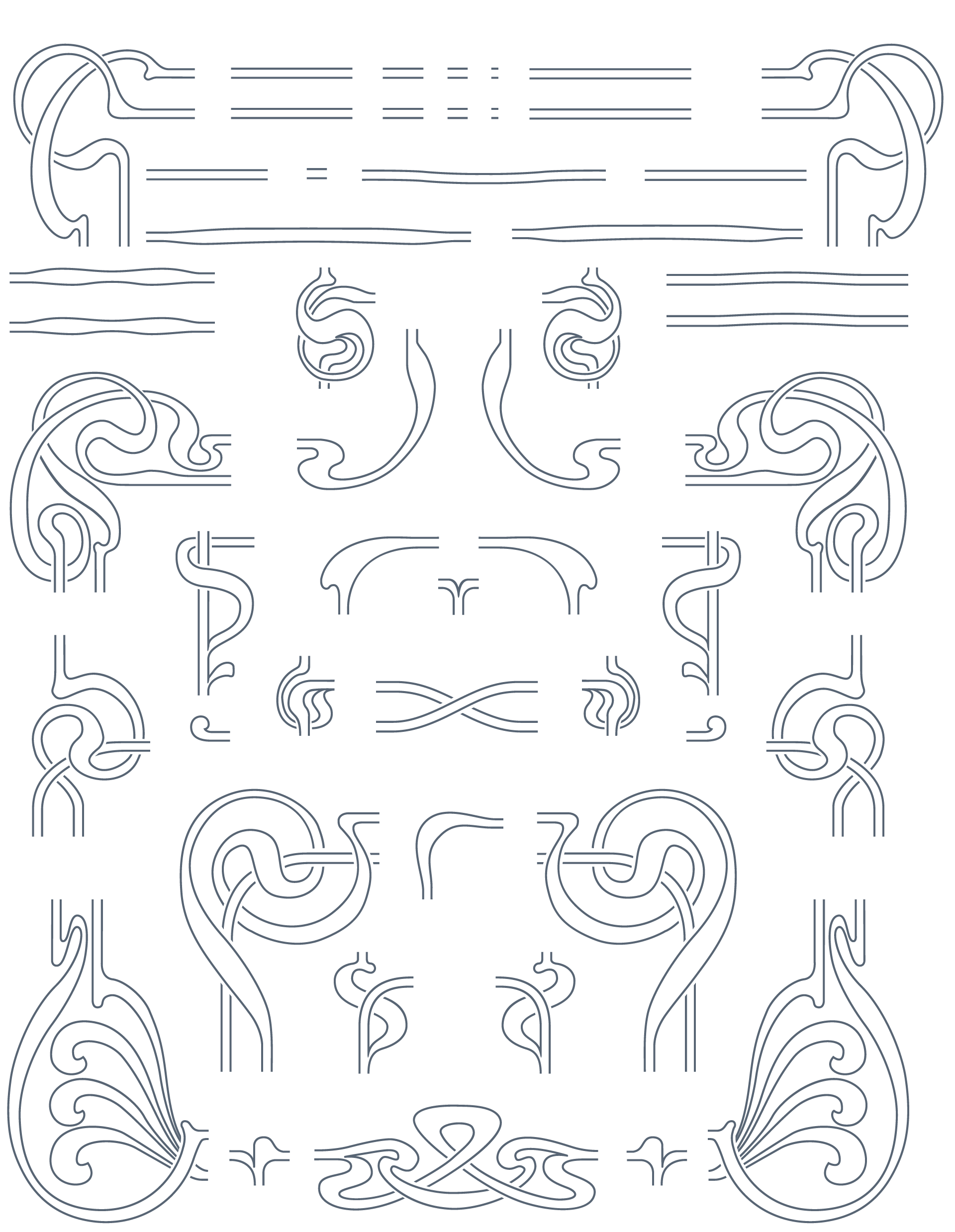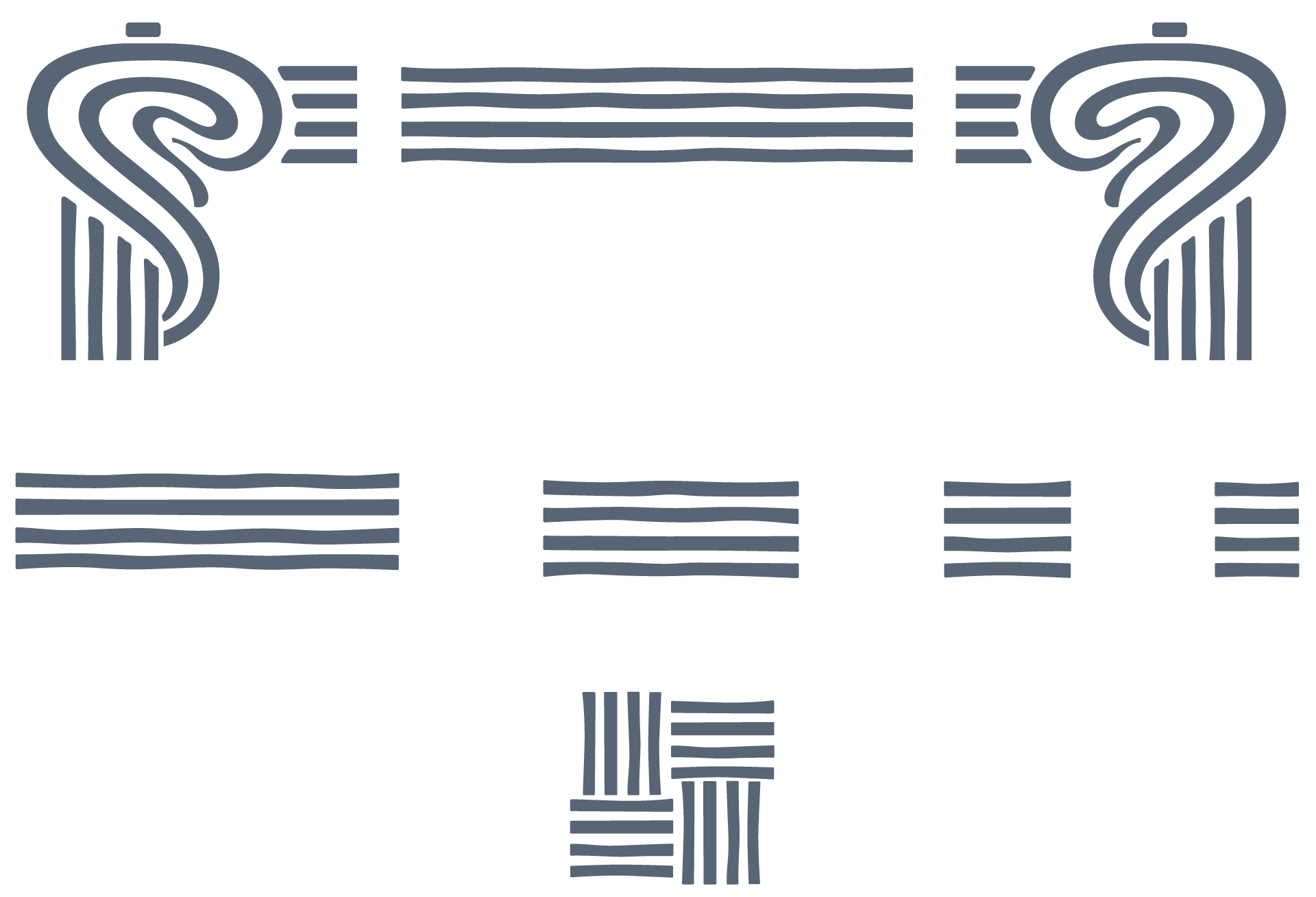 – Included In The Full vector Pack –
285 Vector Ornaments
Preview all the organically-inspired "Art Nouveau" vector ornaments, traced by hand from the best historical sources.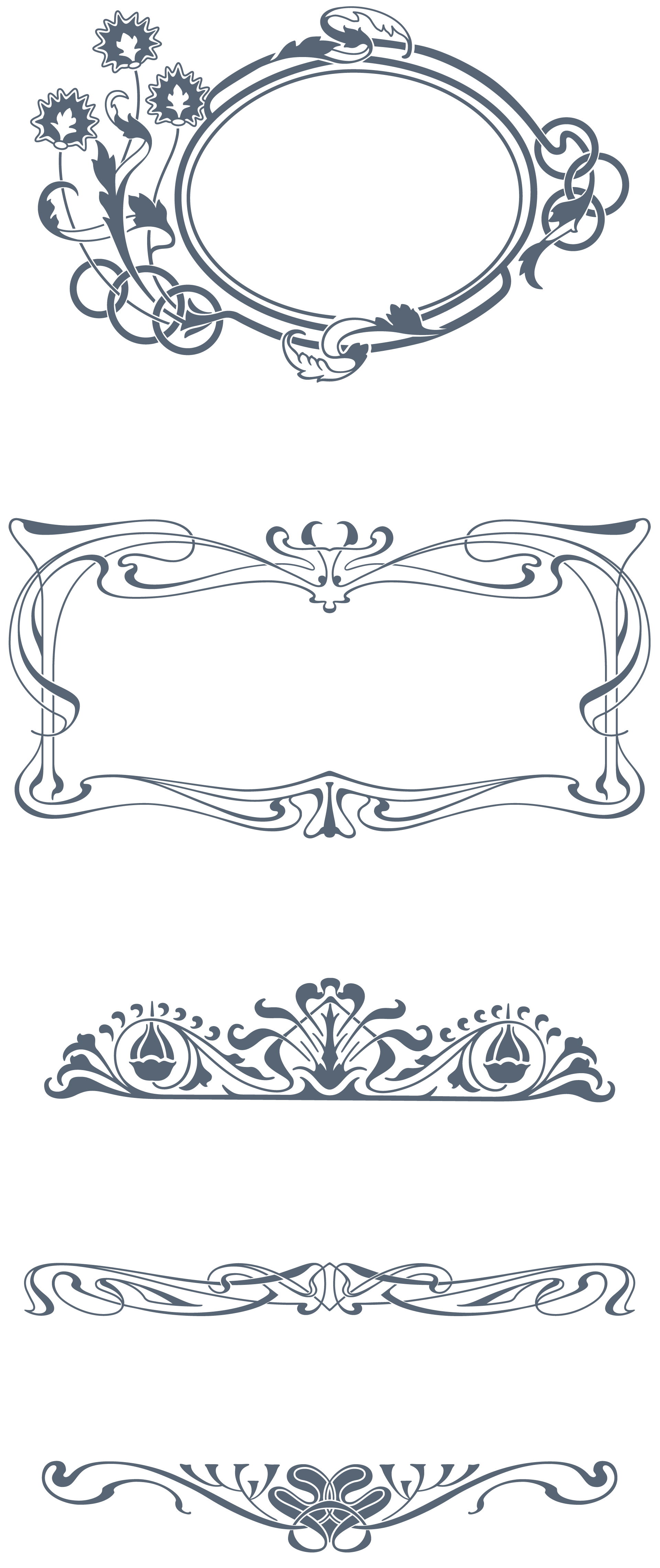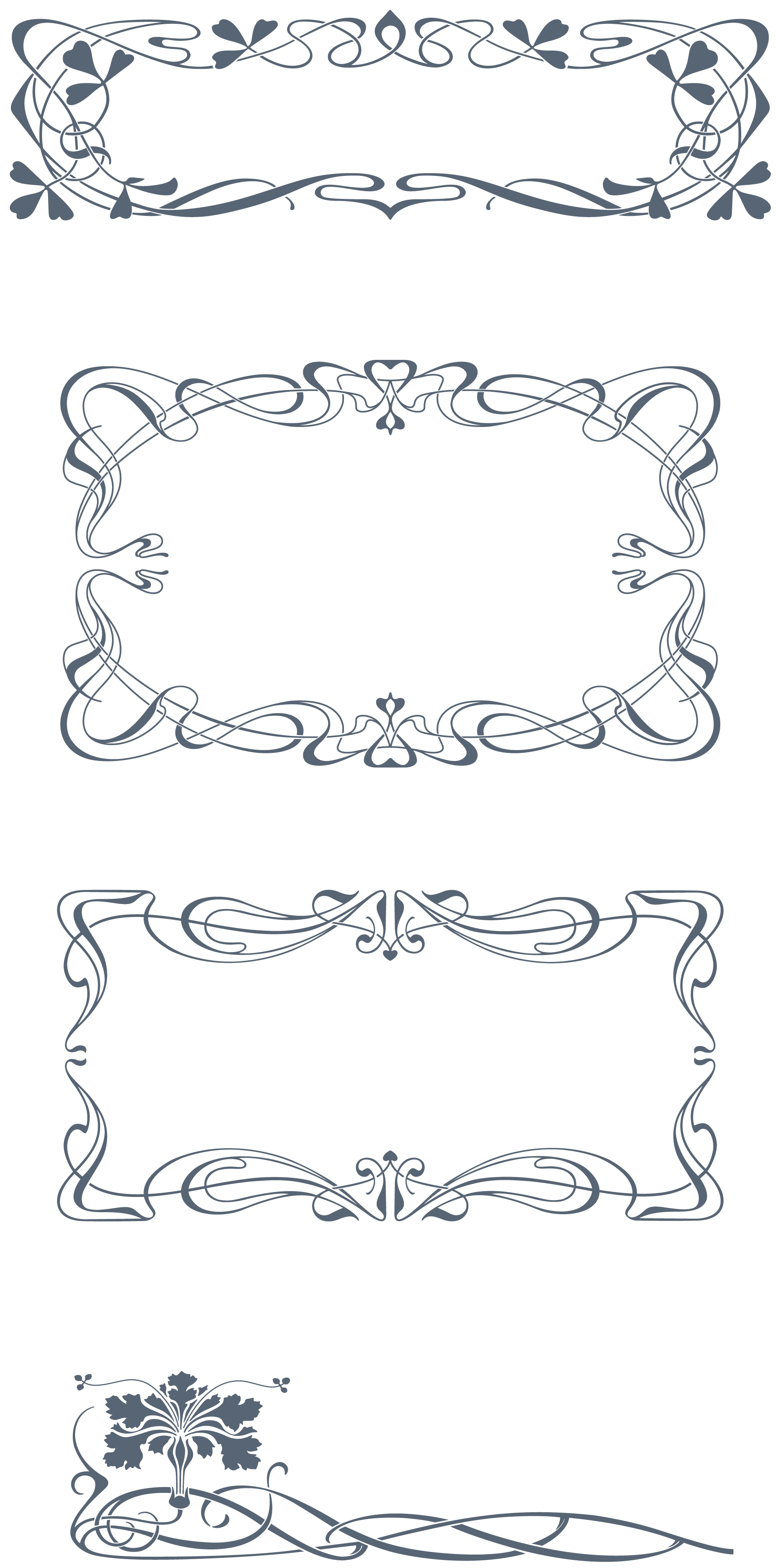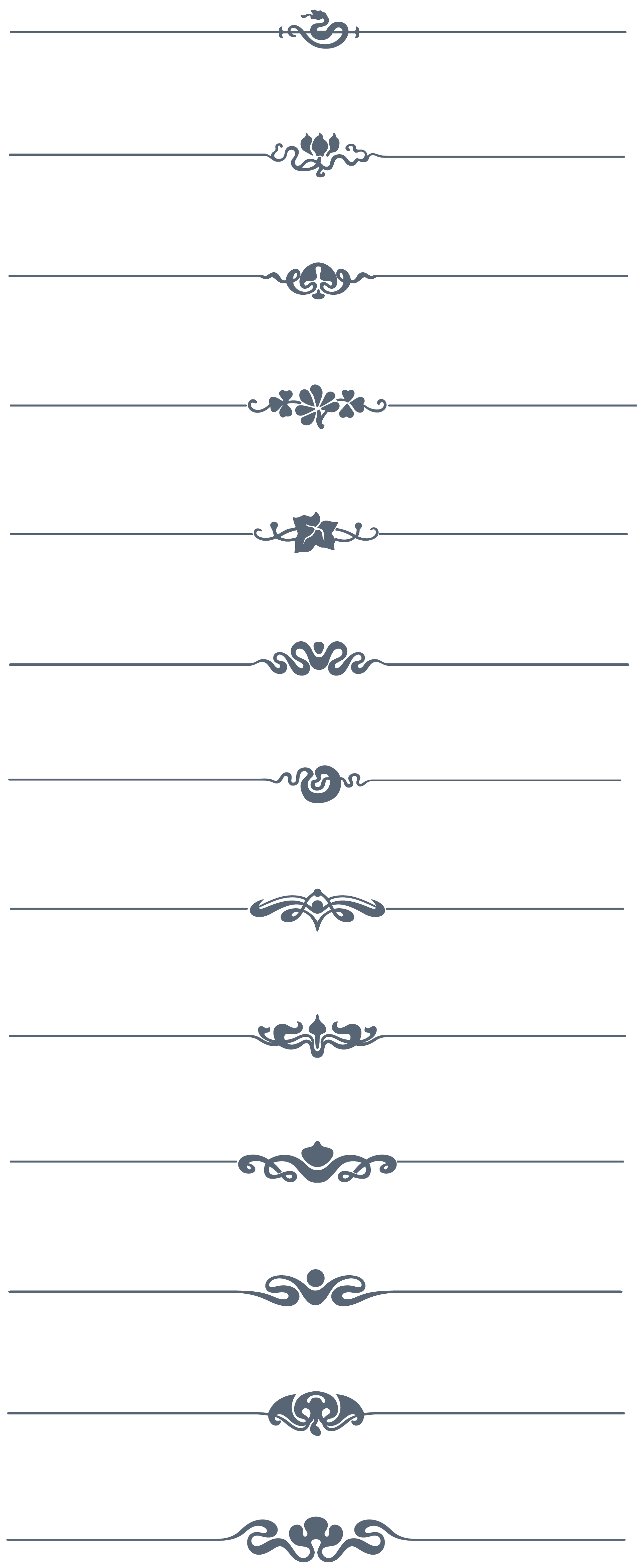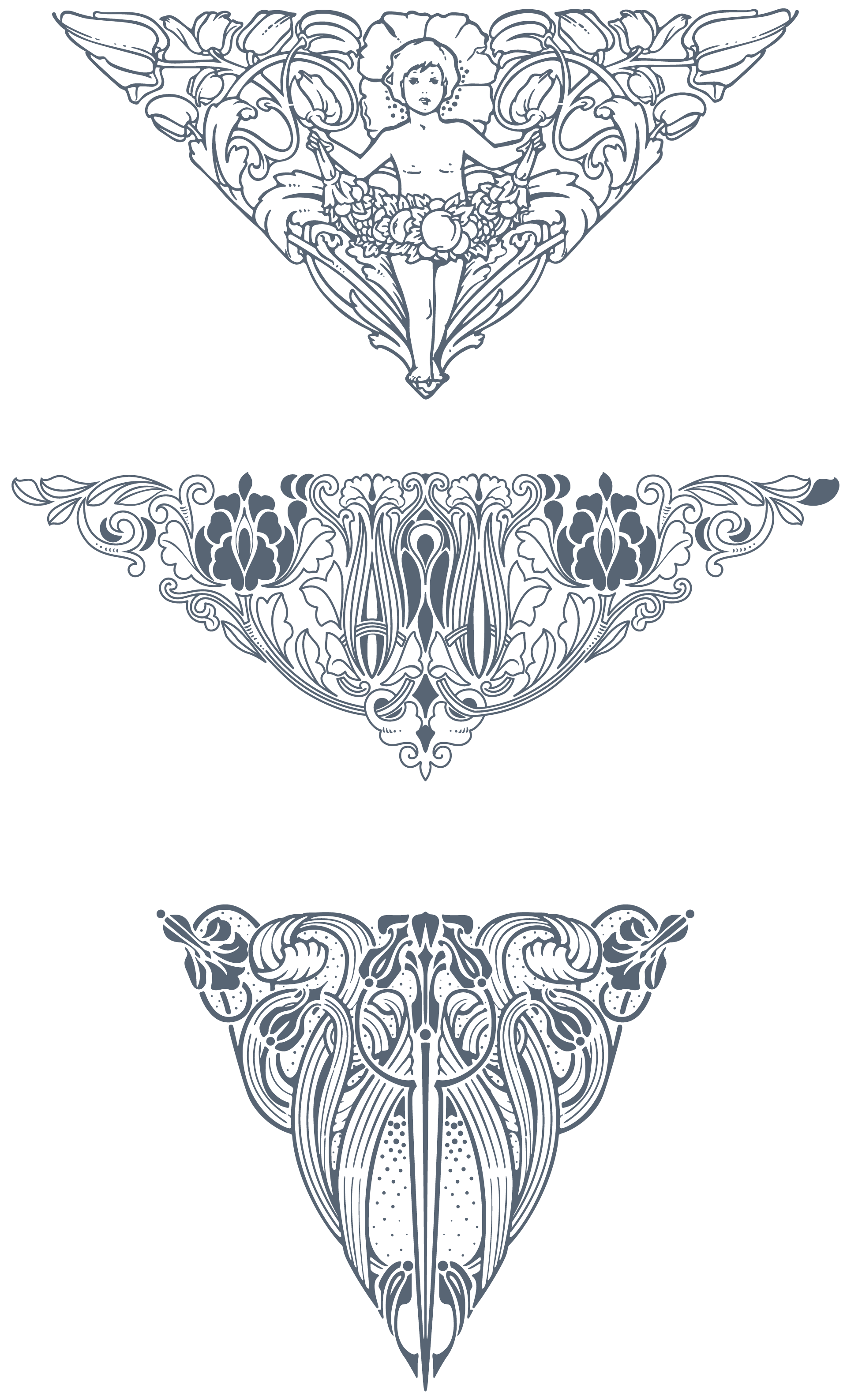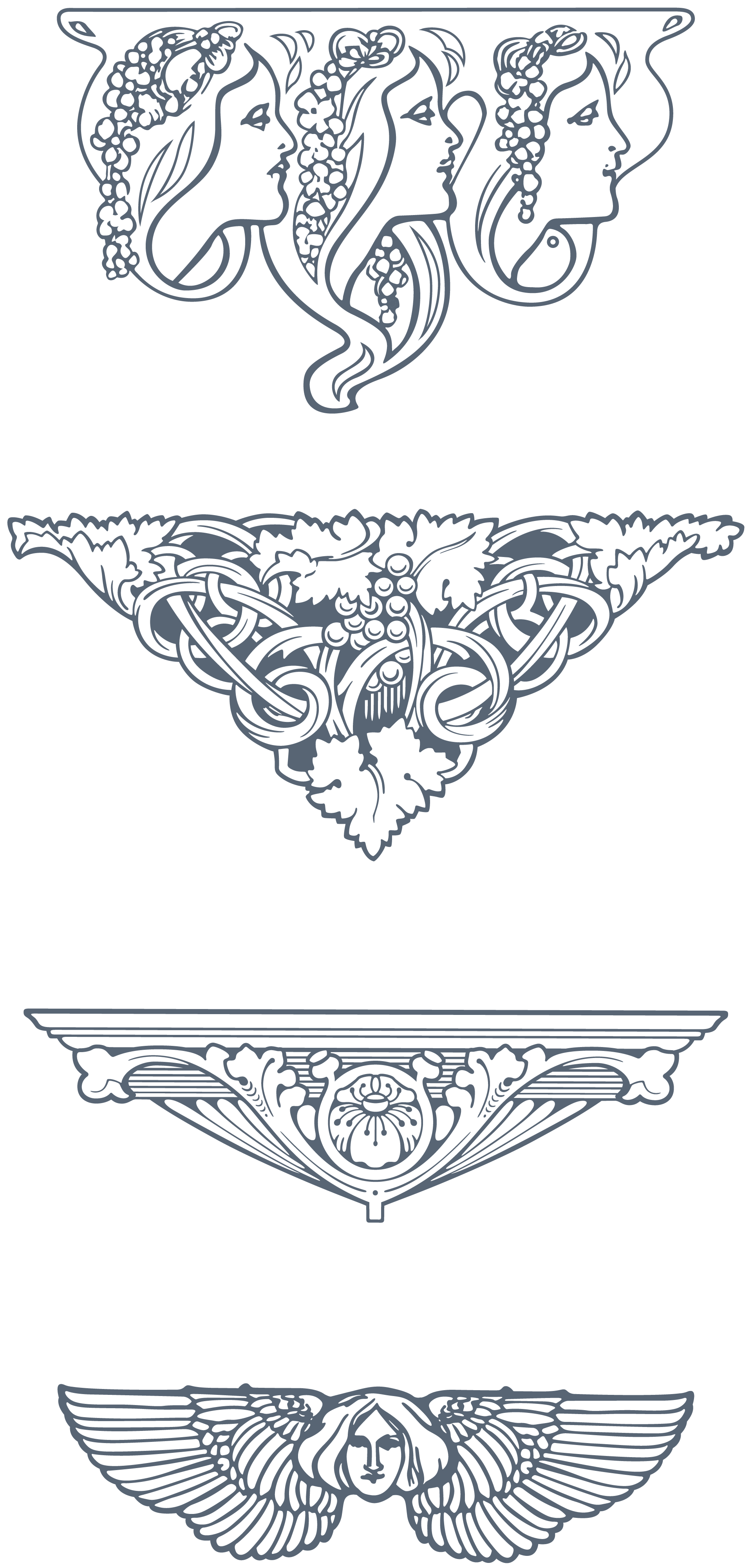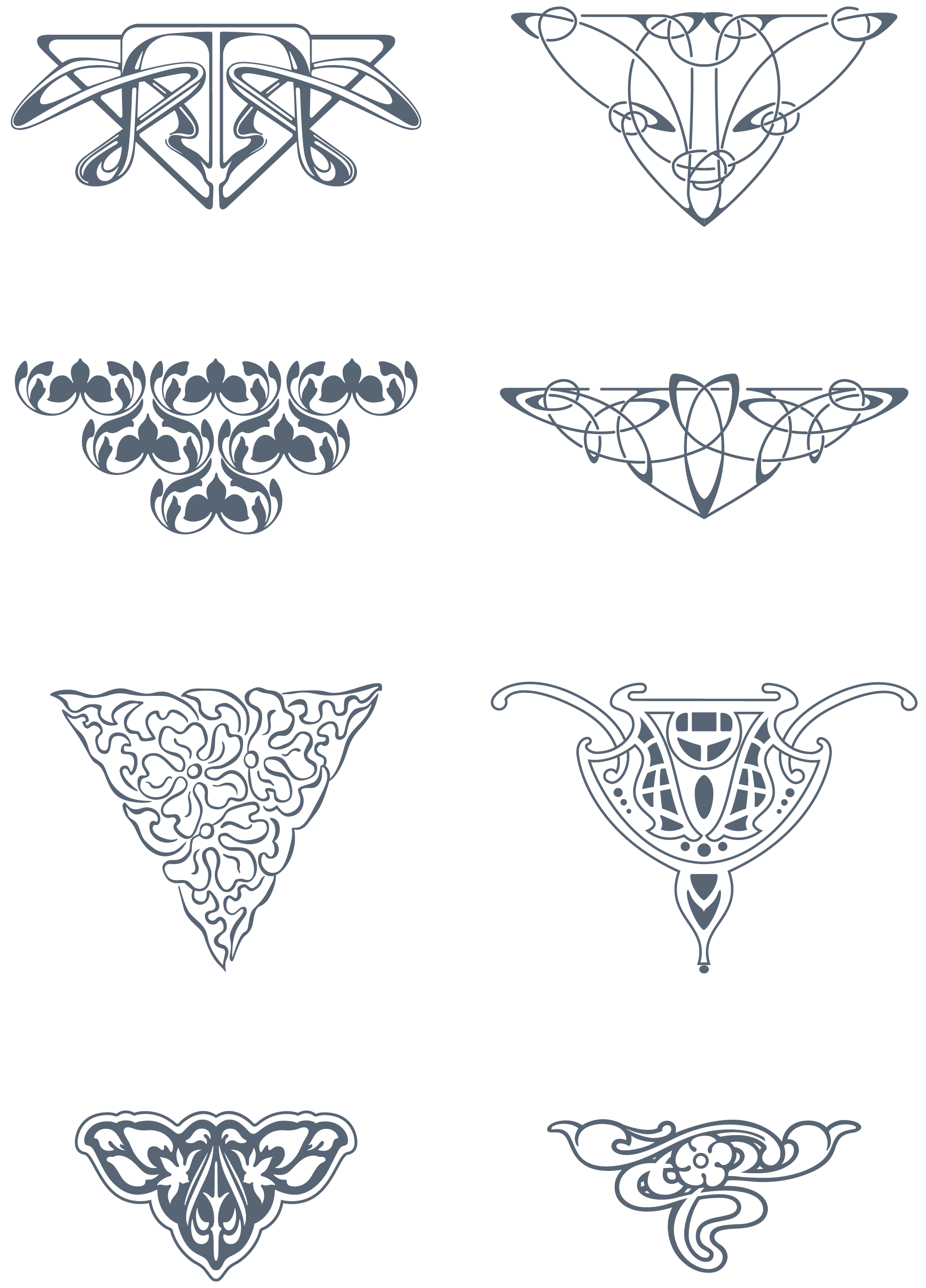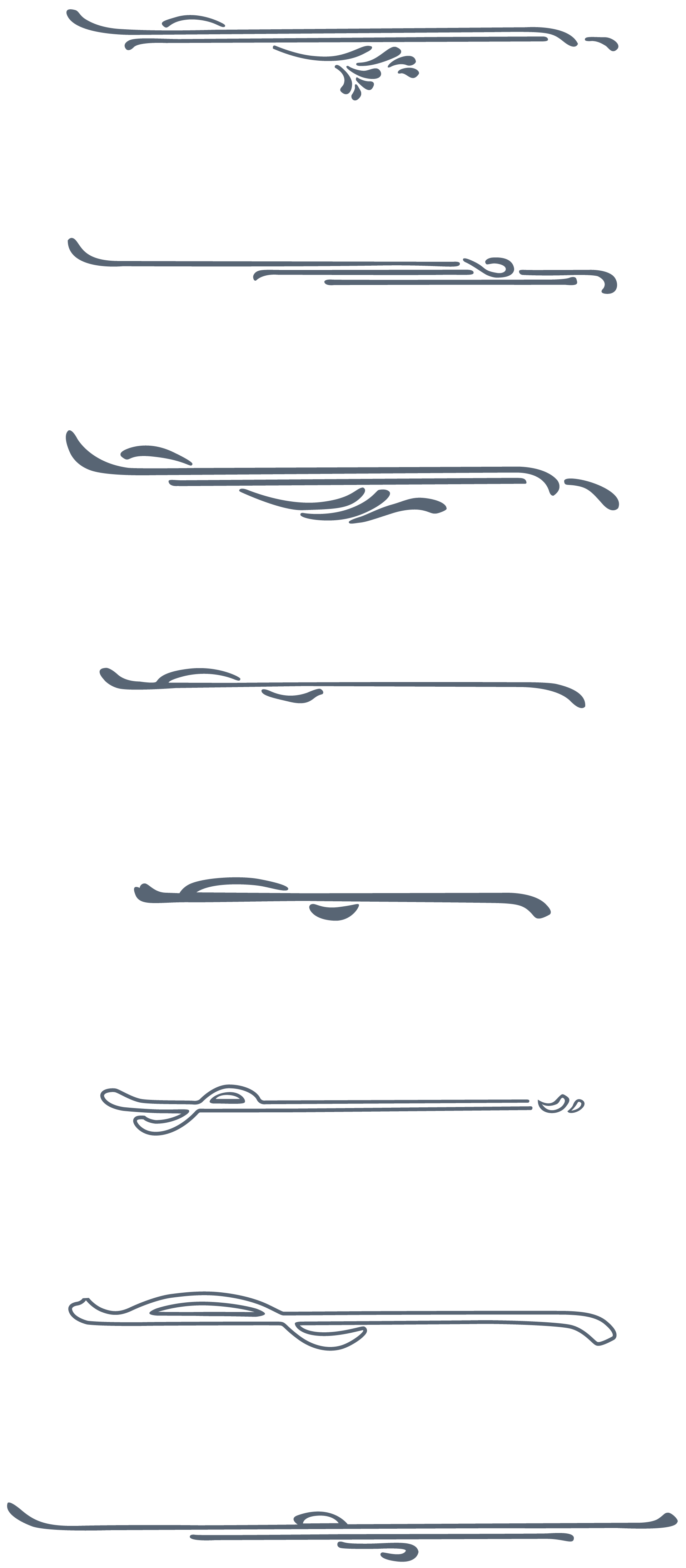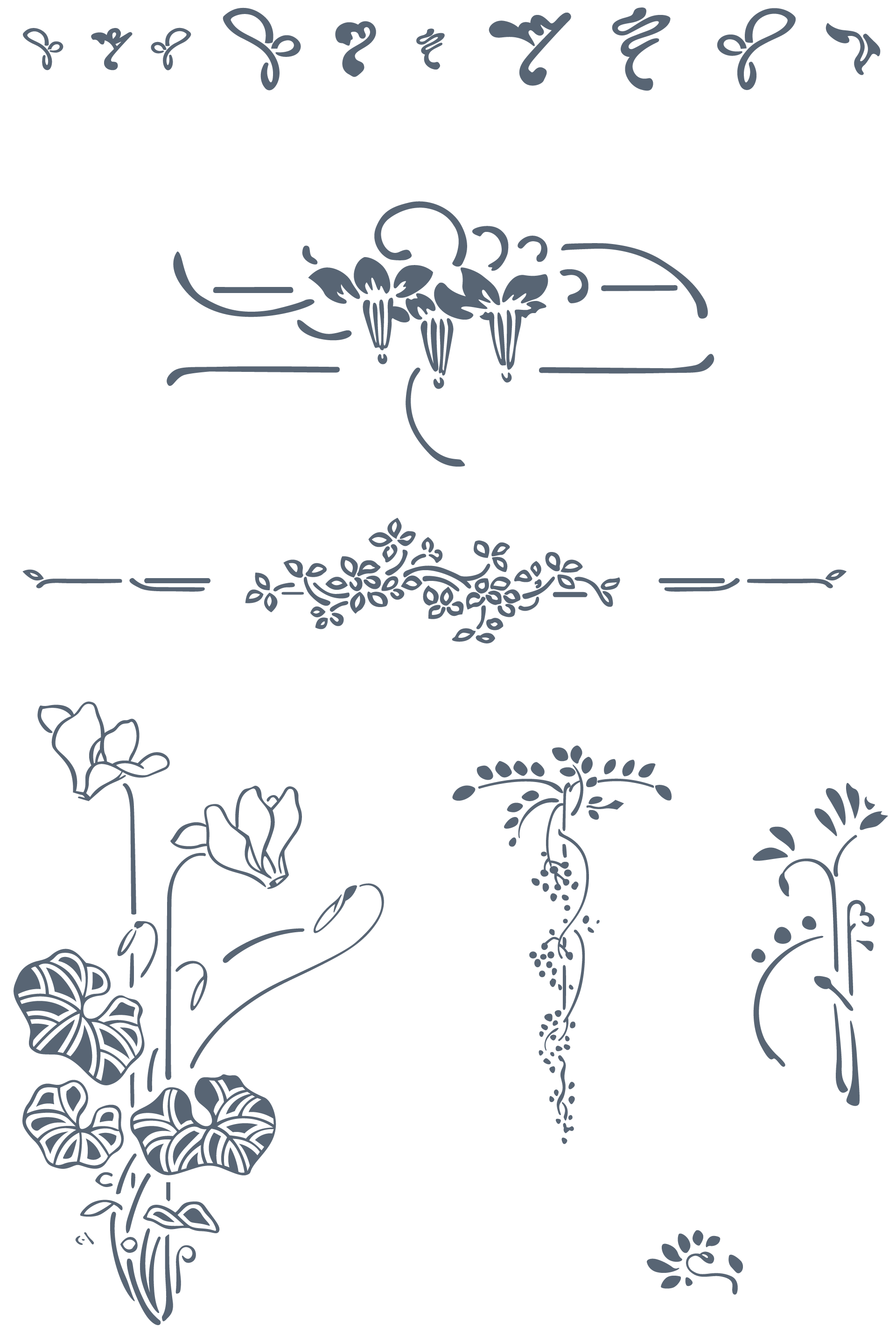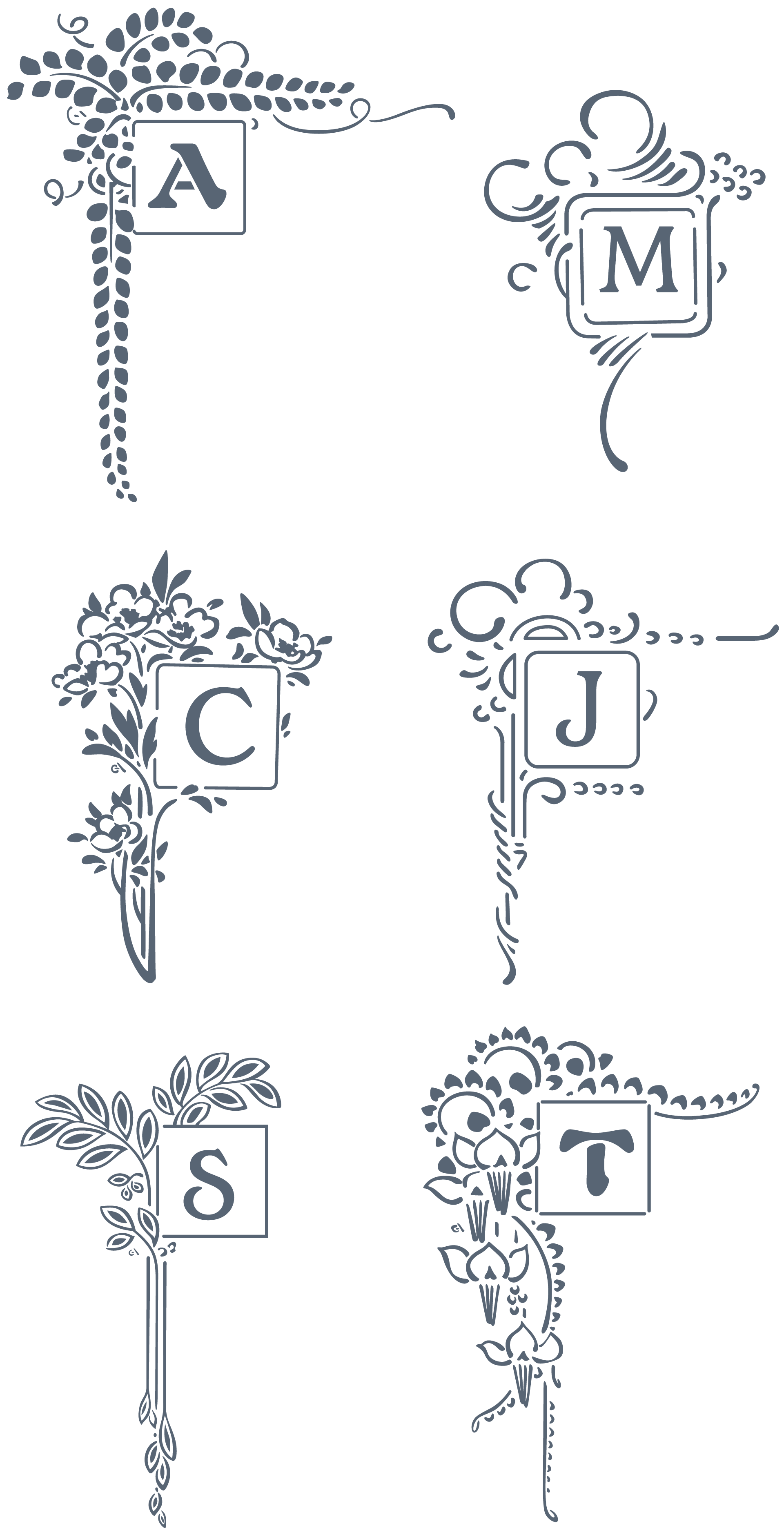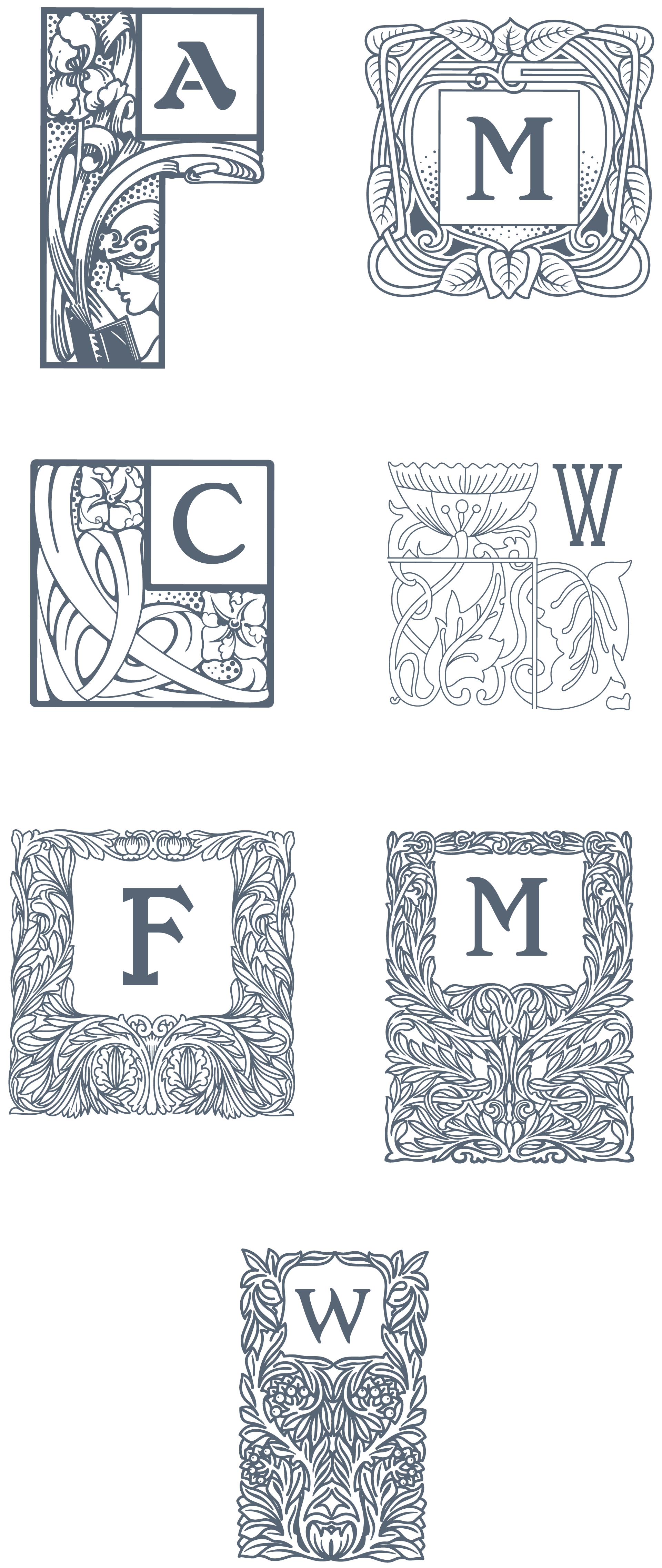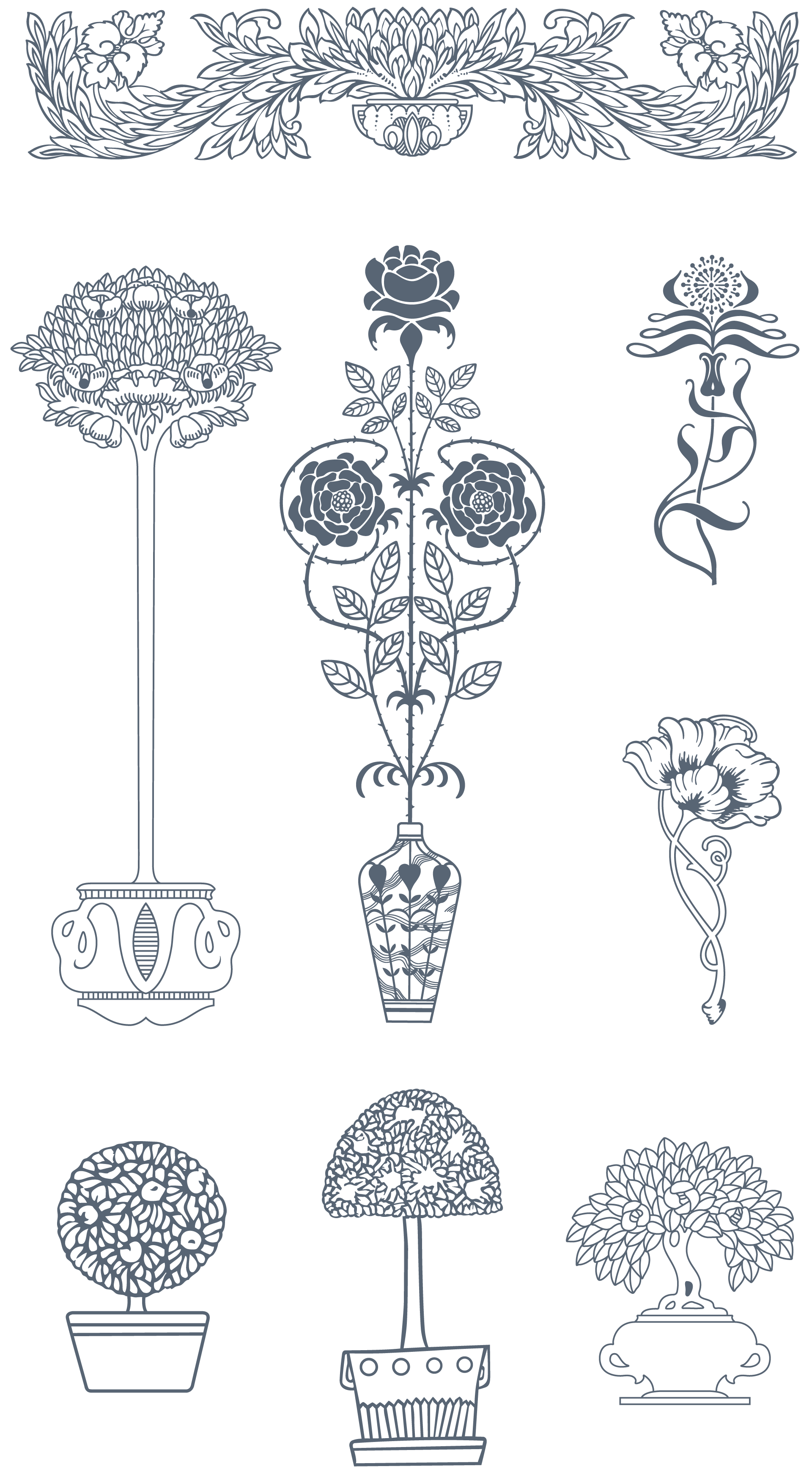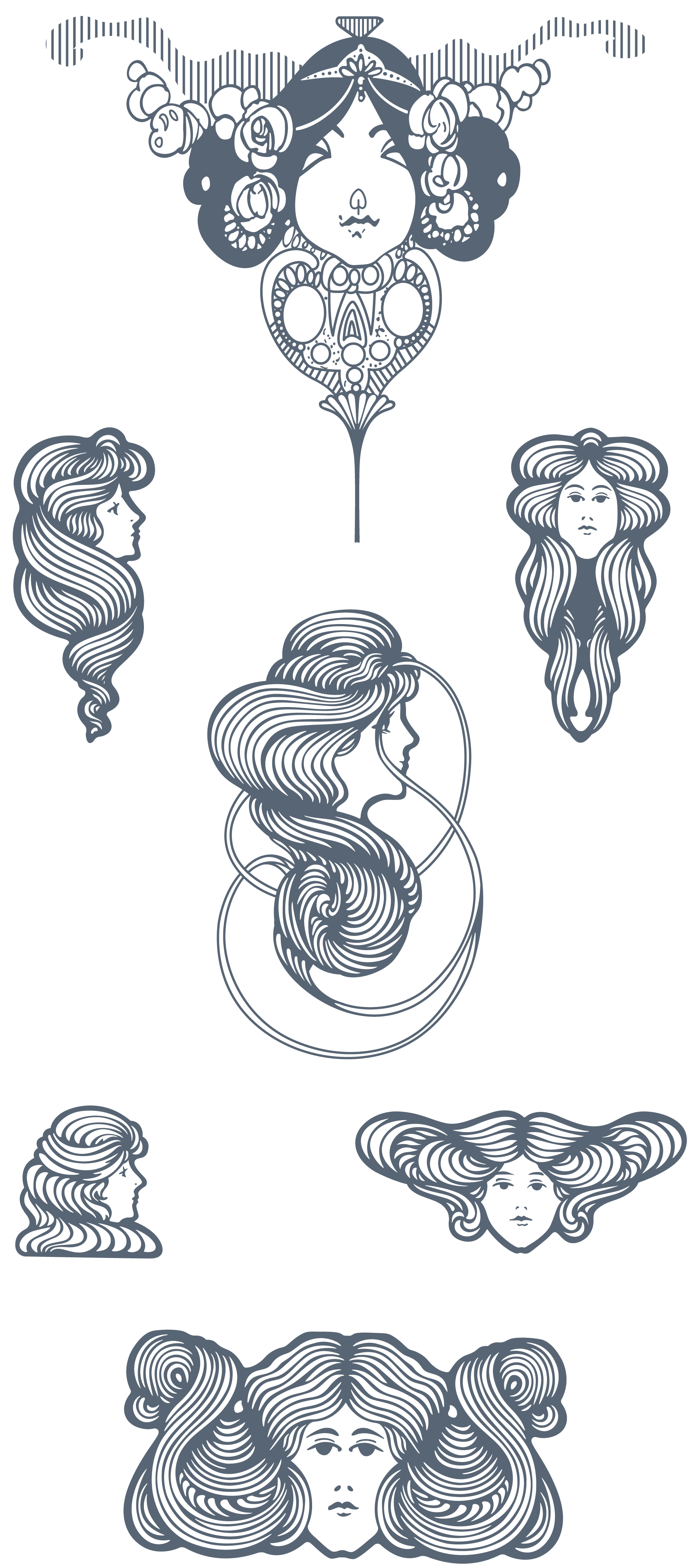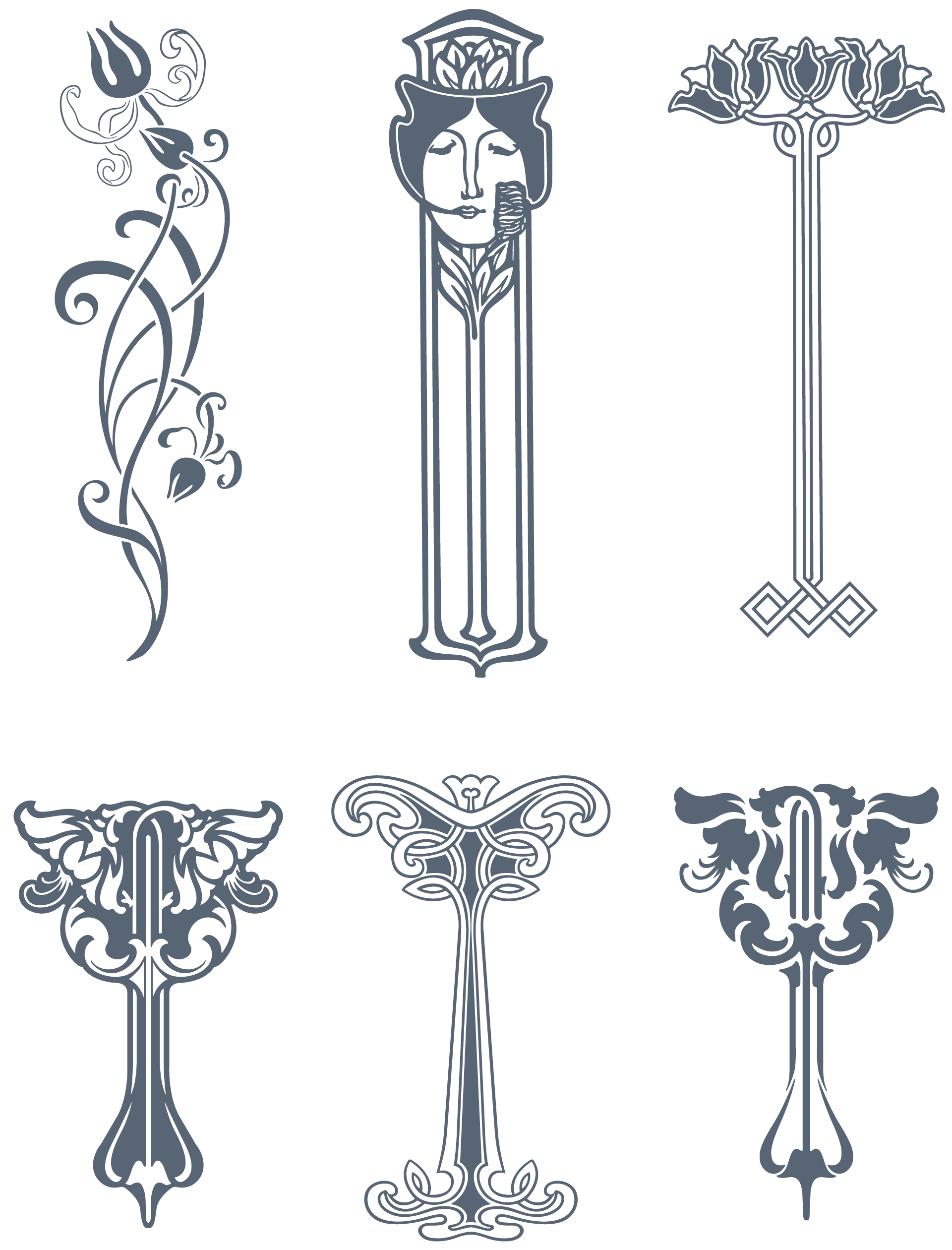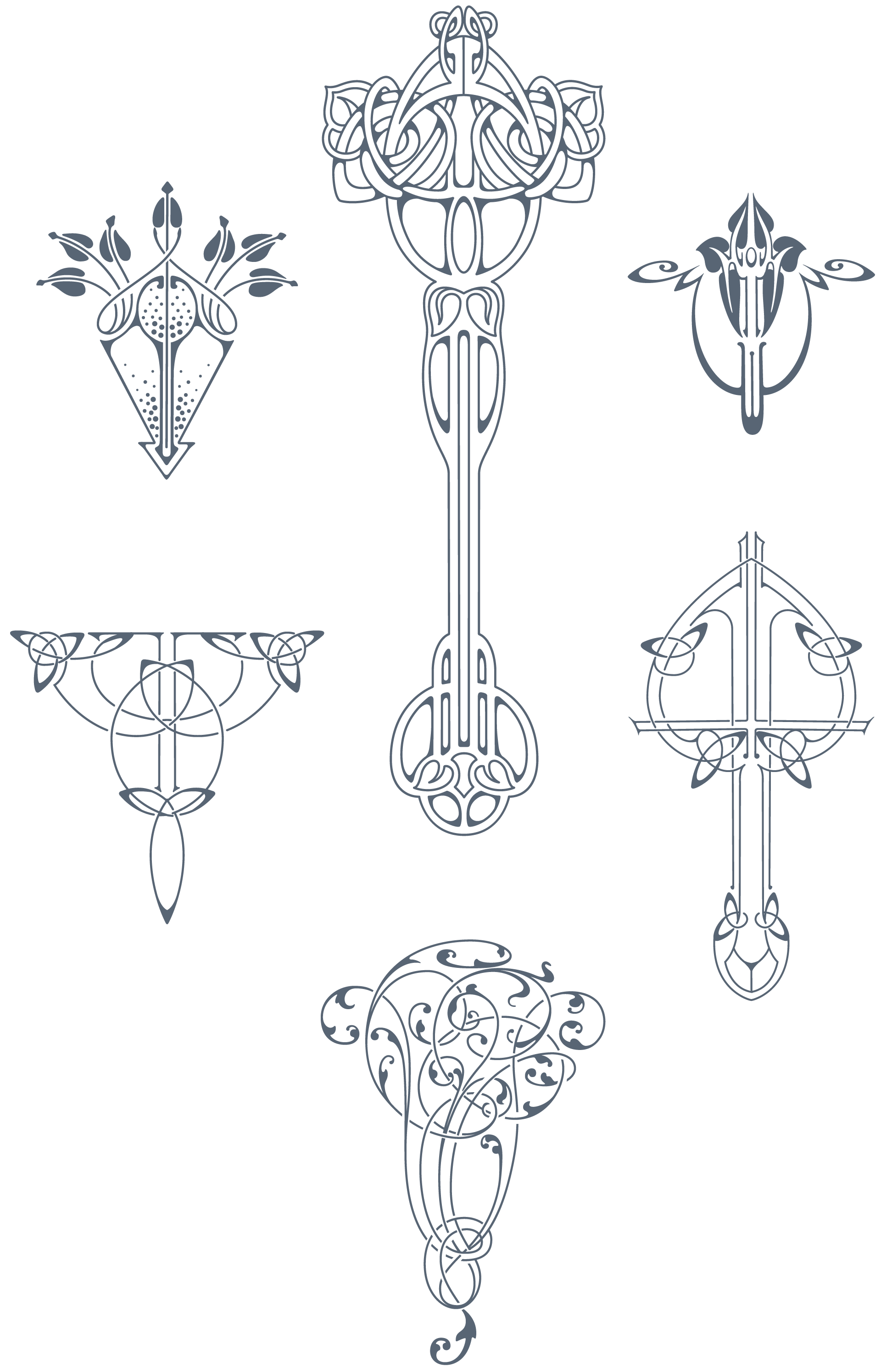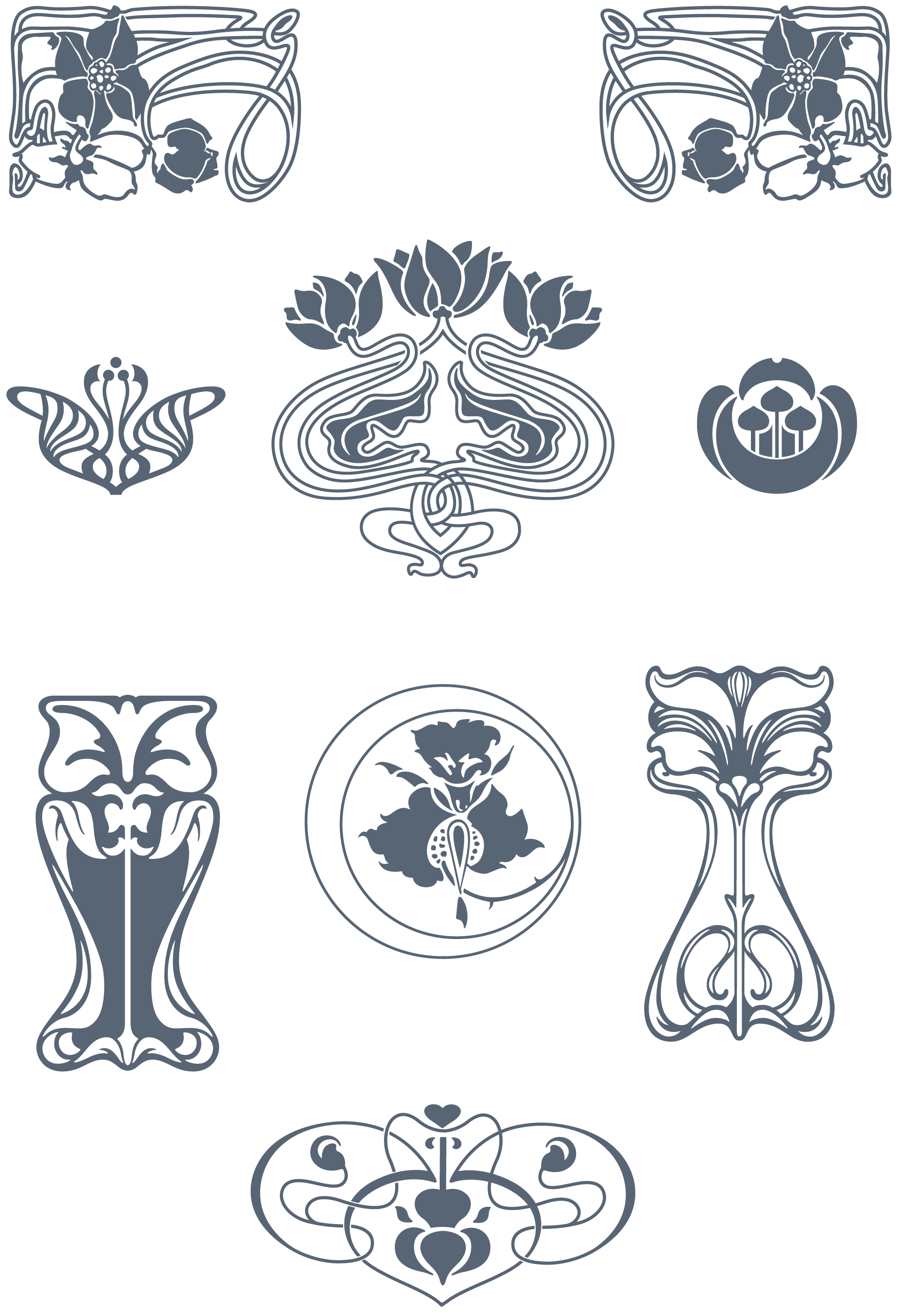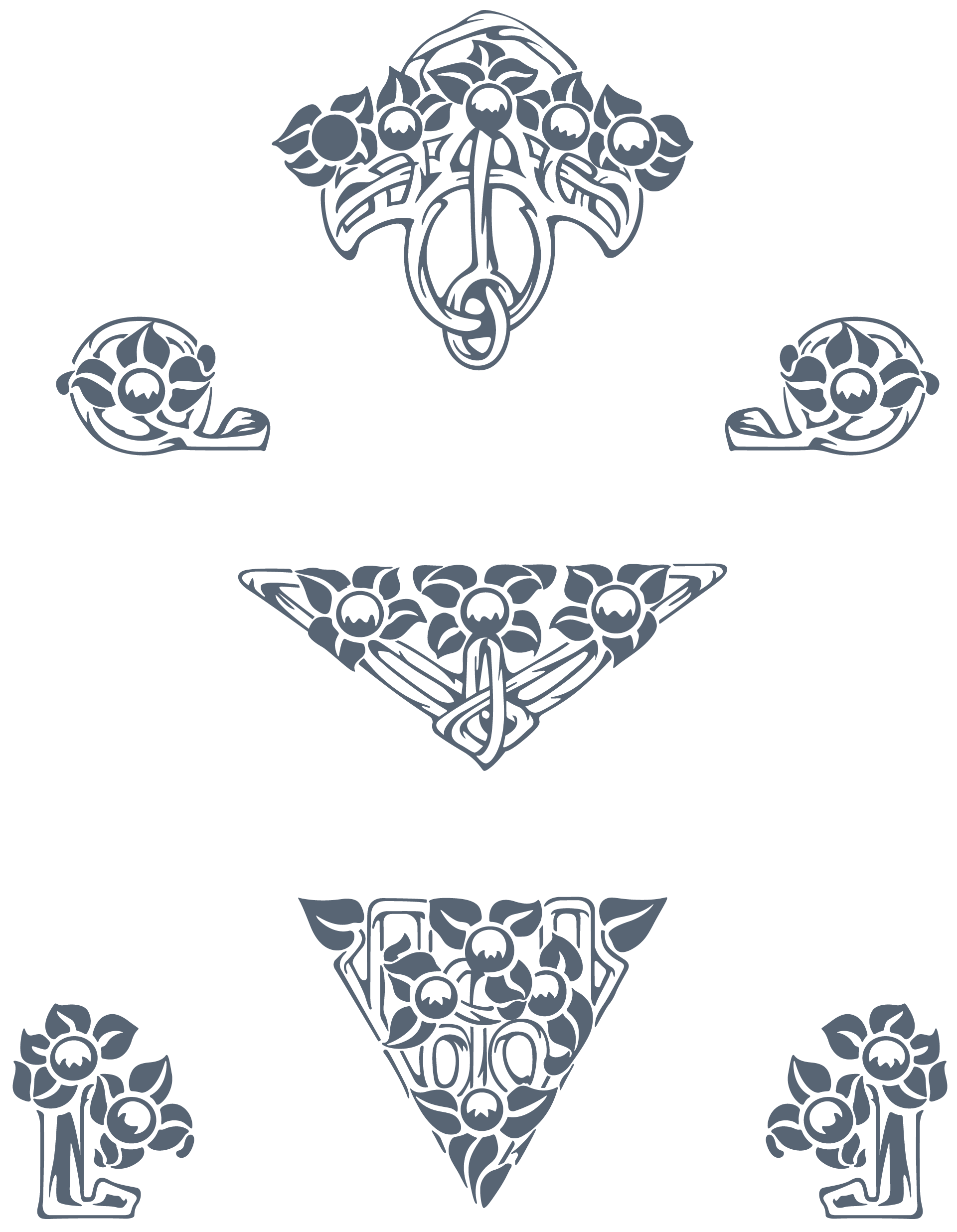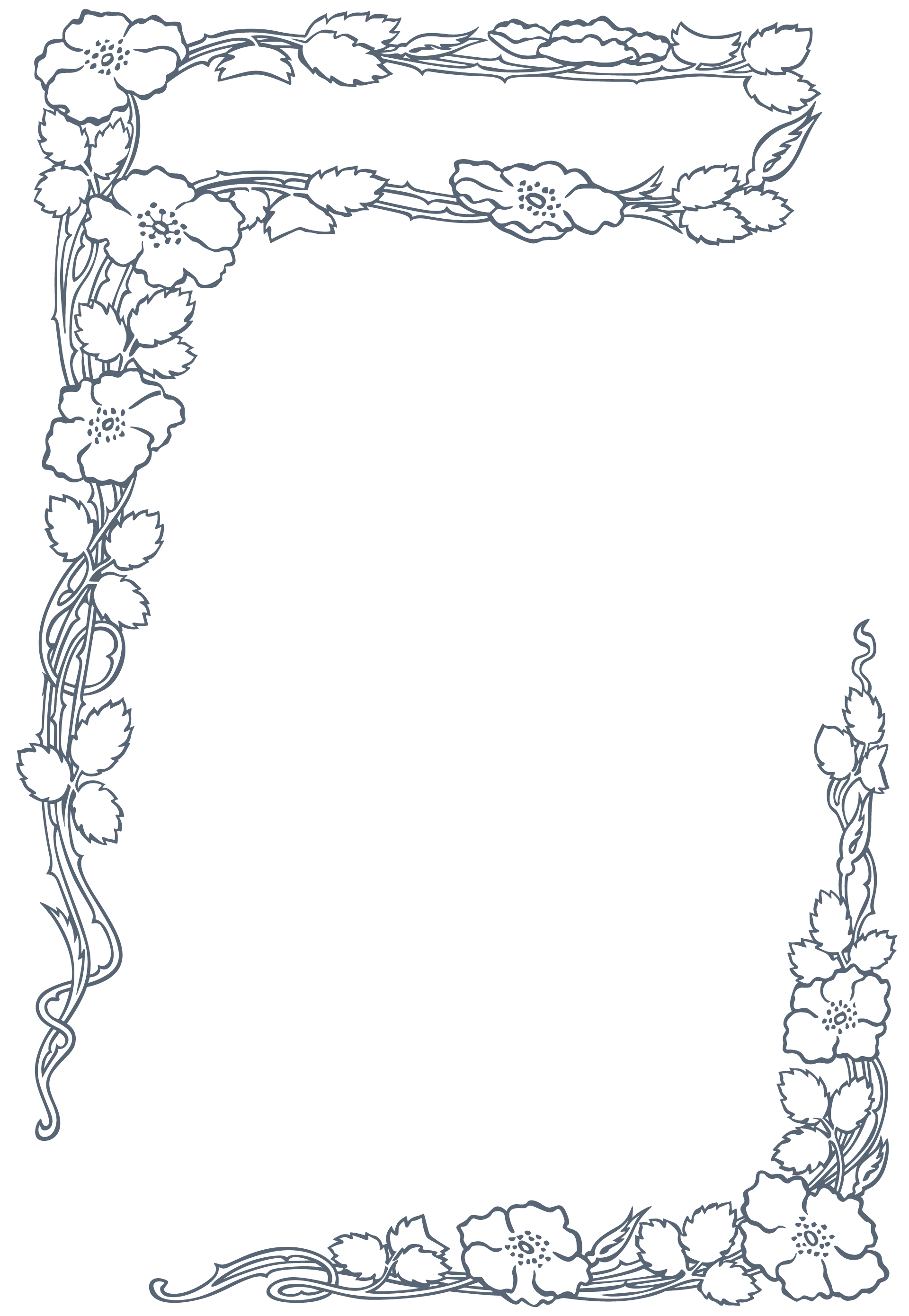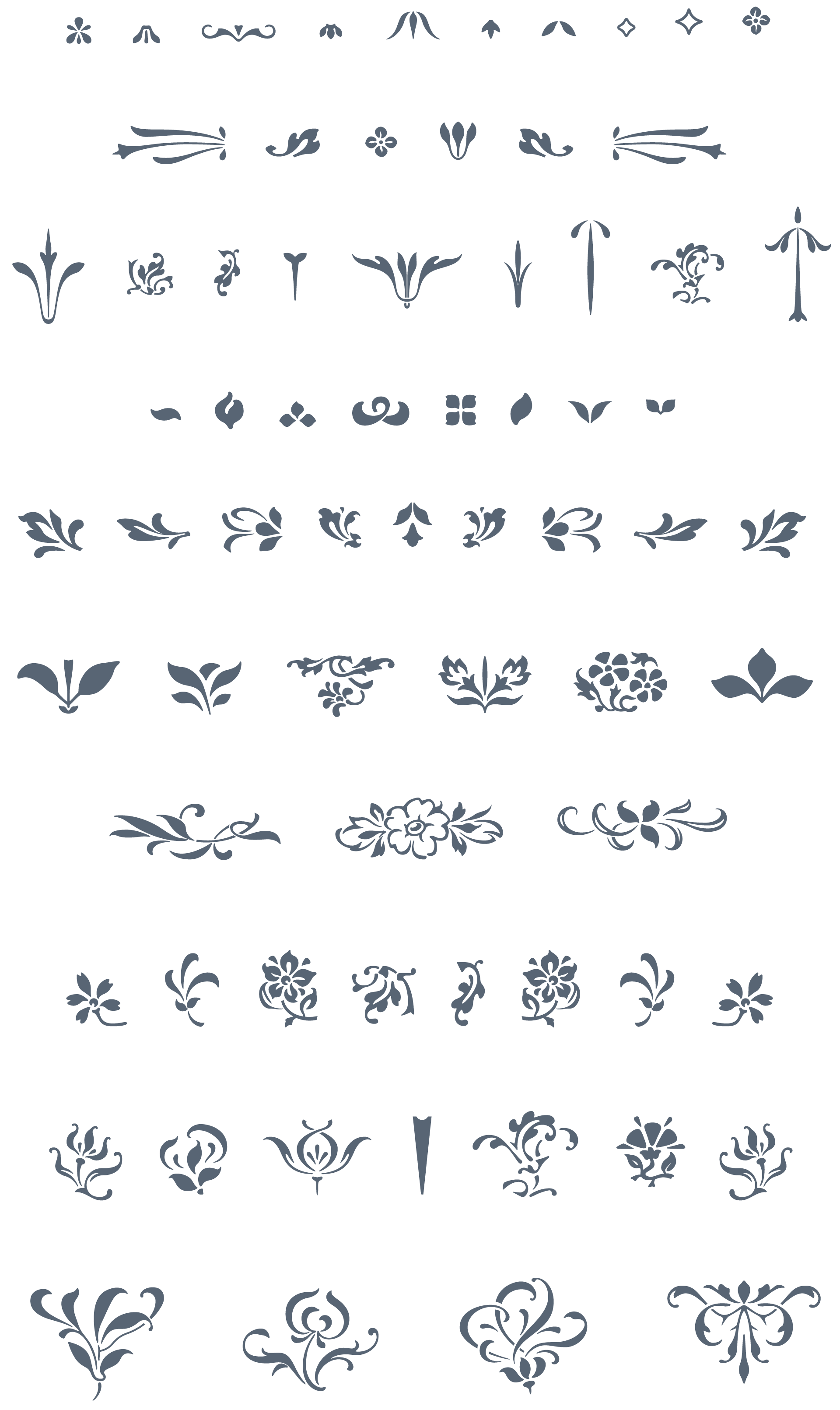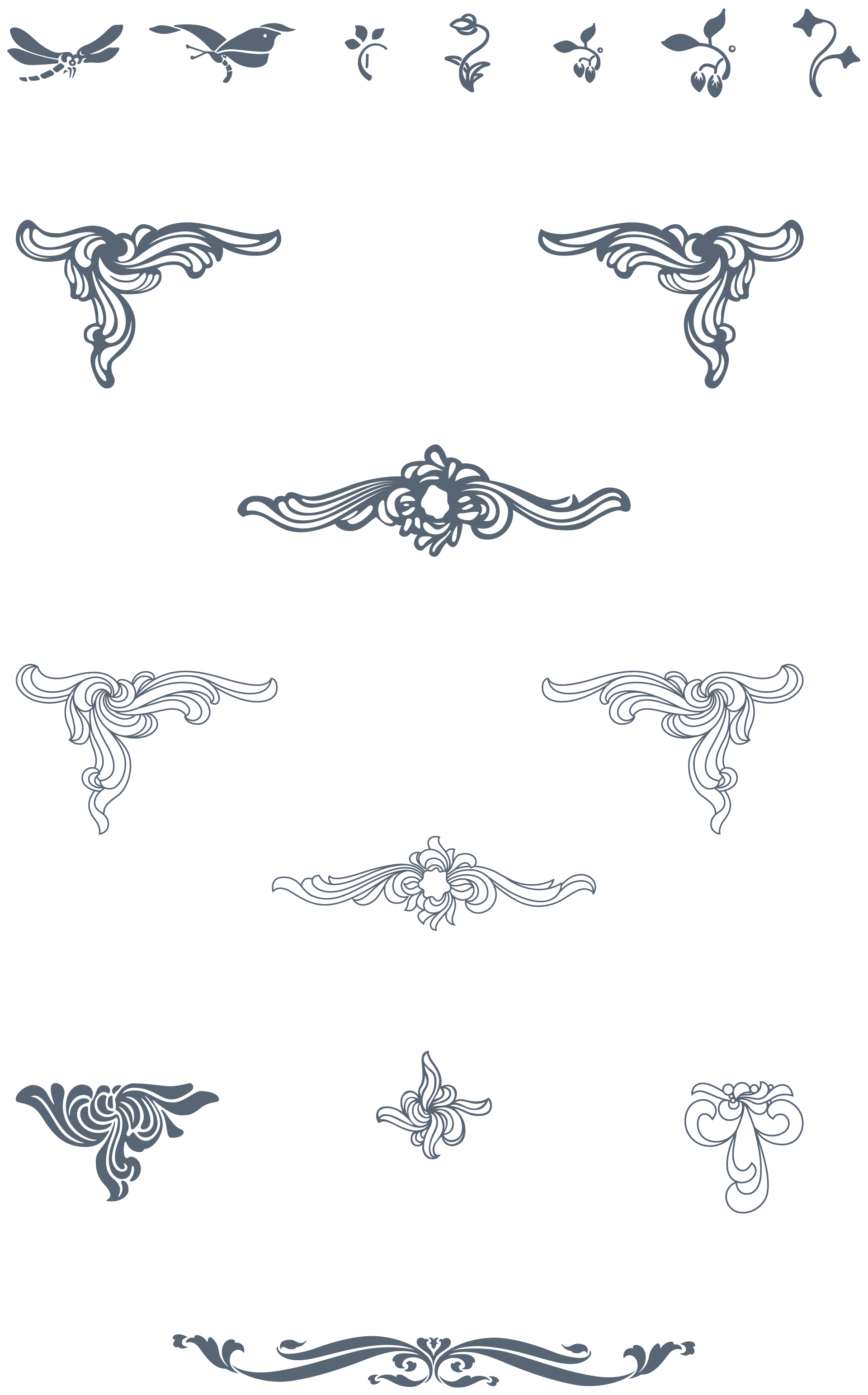 – Included In The Full vector Pack –
96 Illustrations
Preview all the "Art Nouveau" vector illustrations, auto-traced by software from the best typographic sources.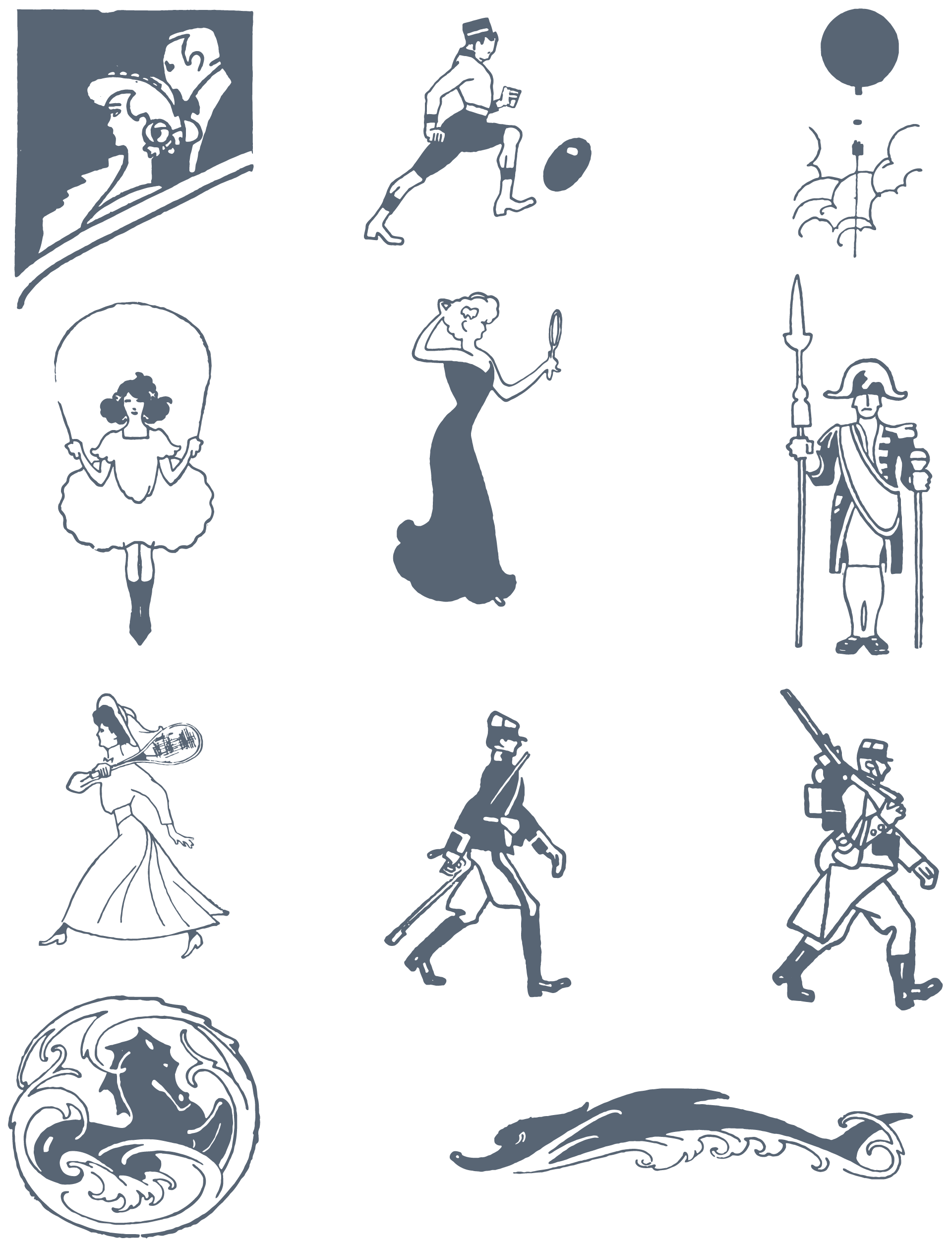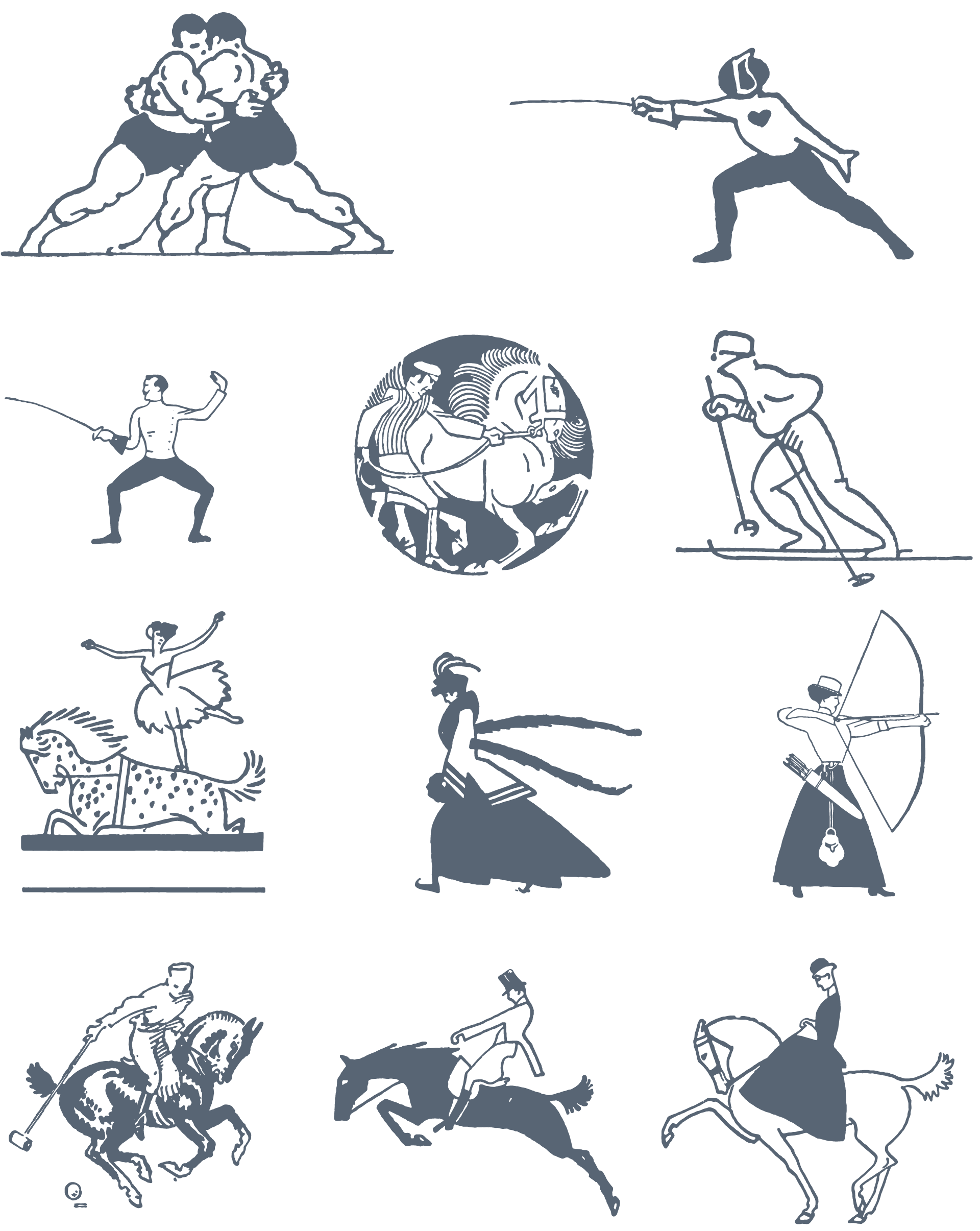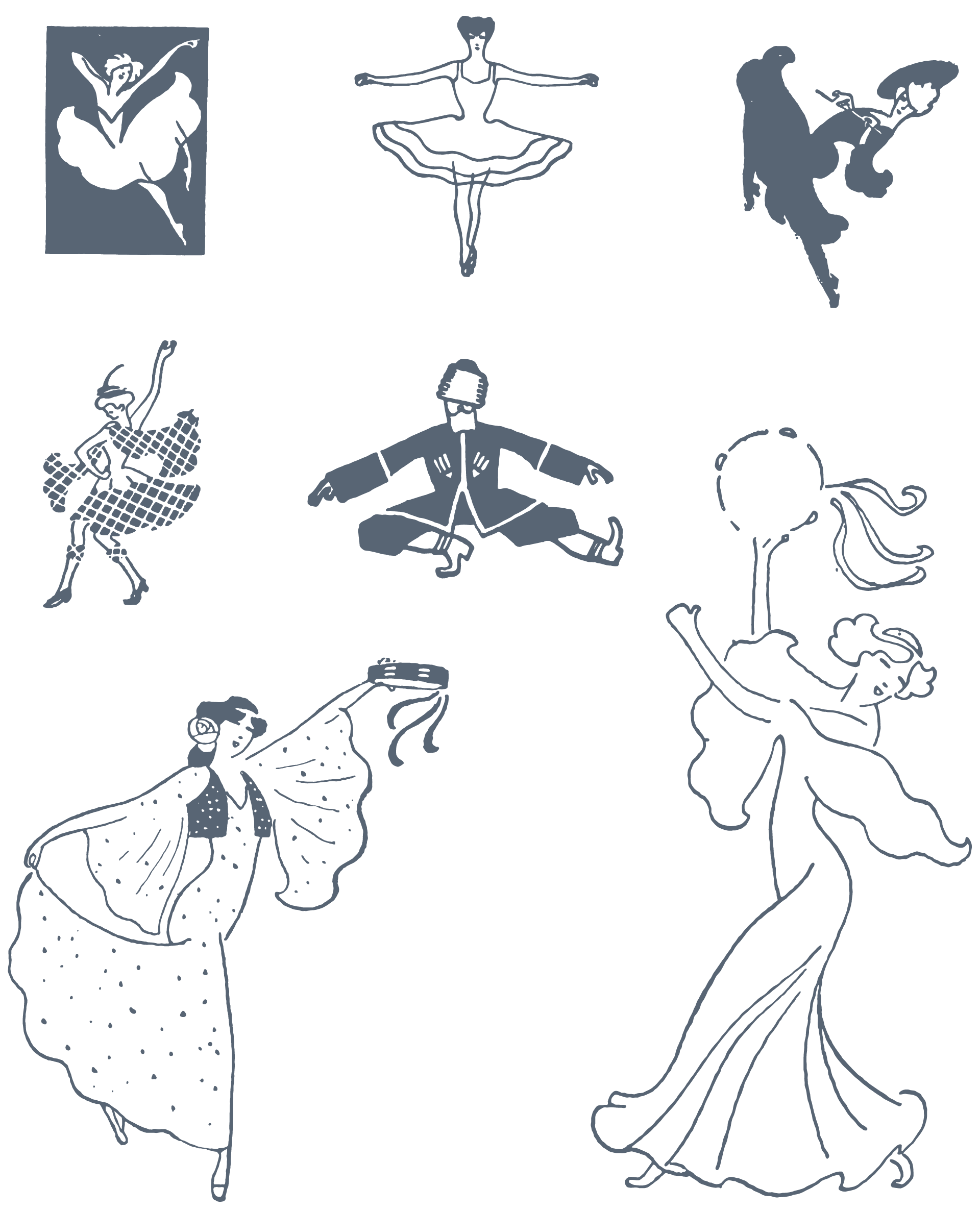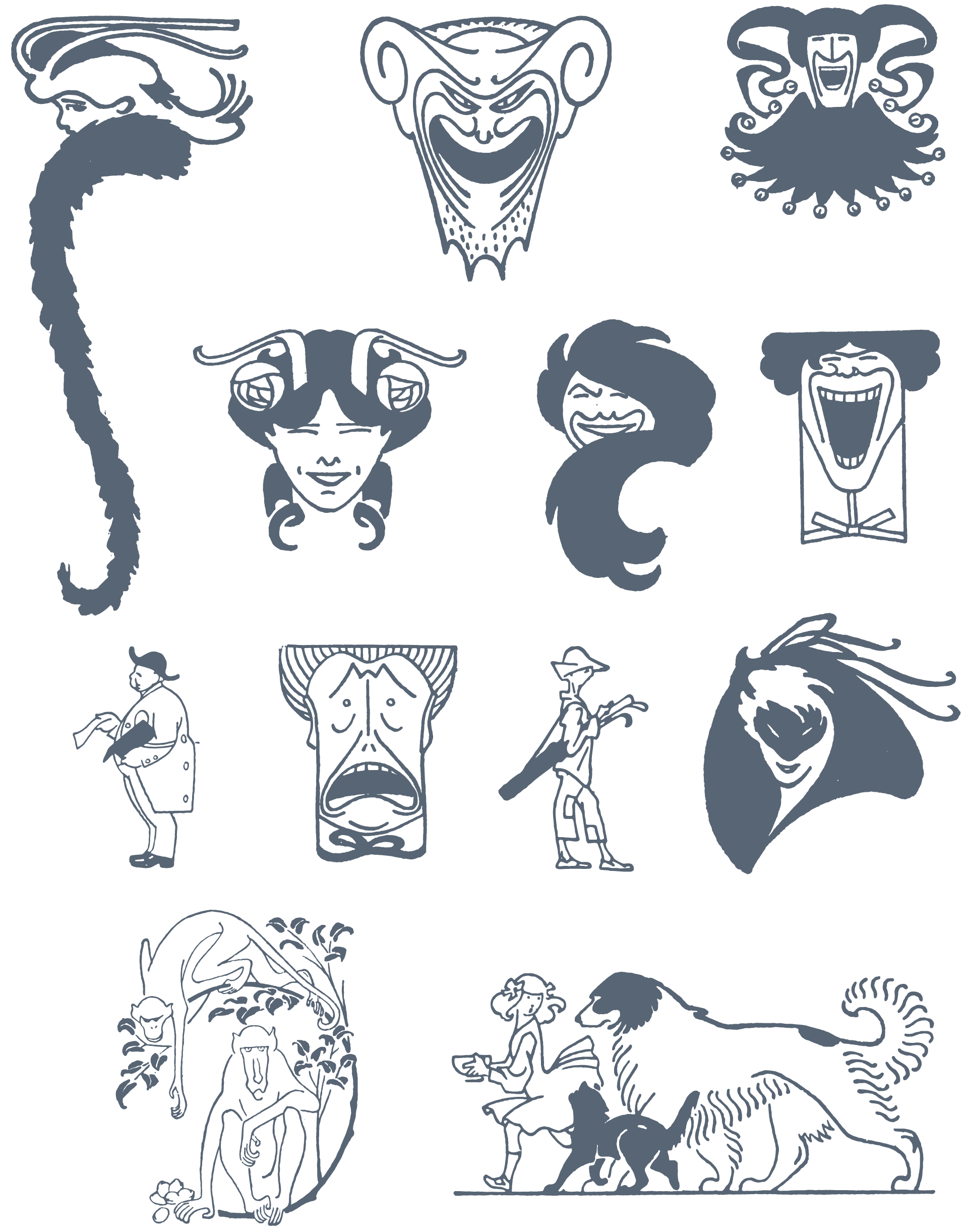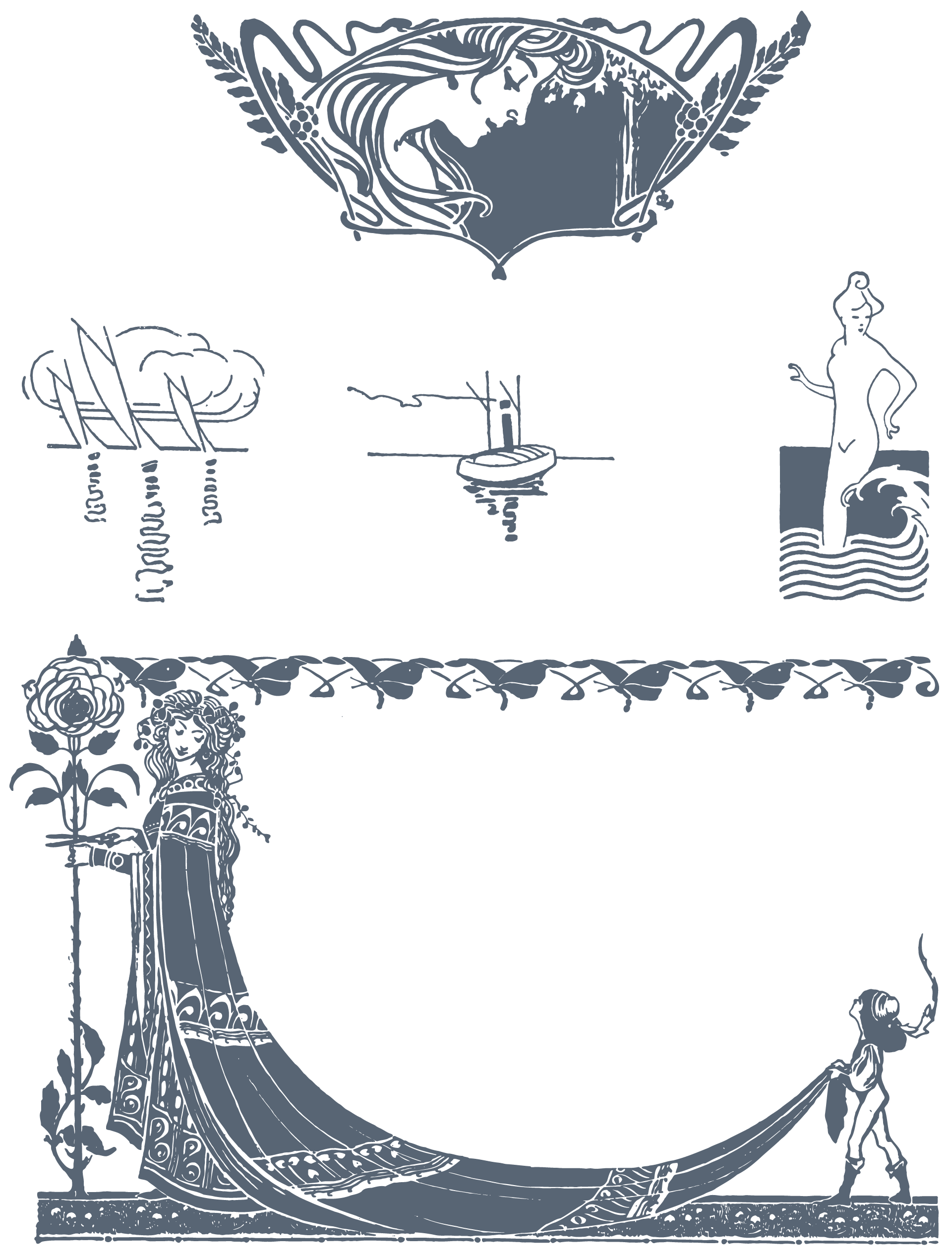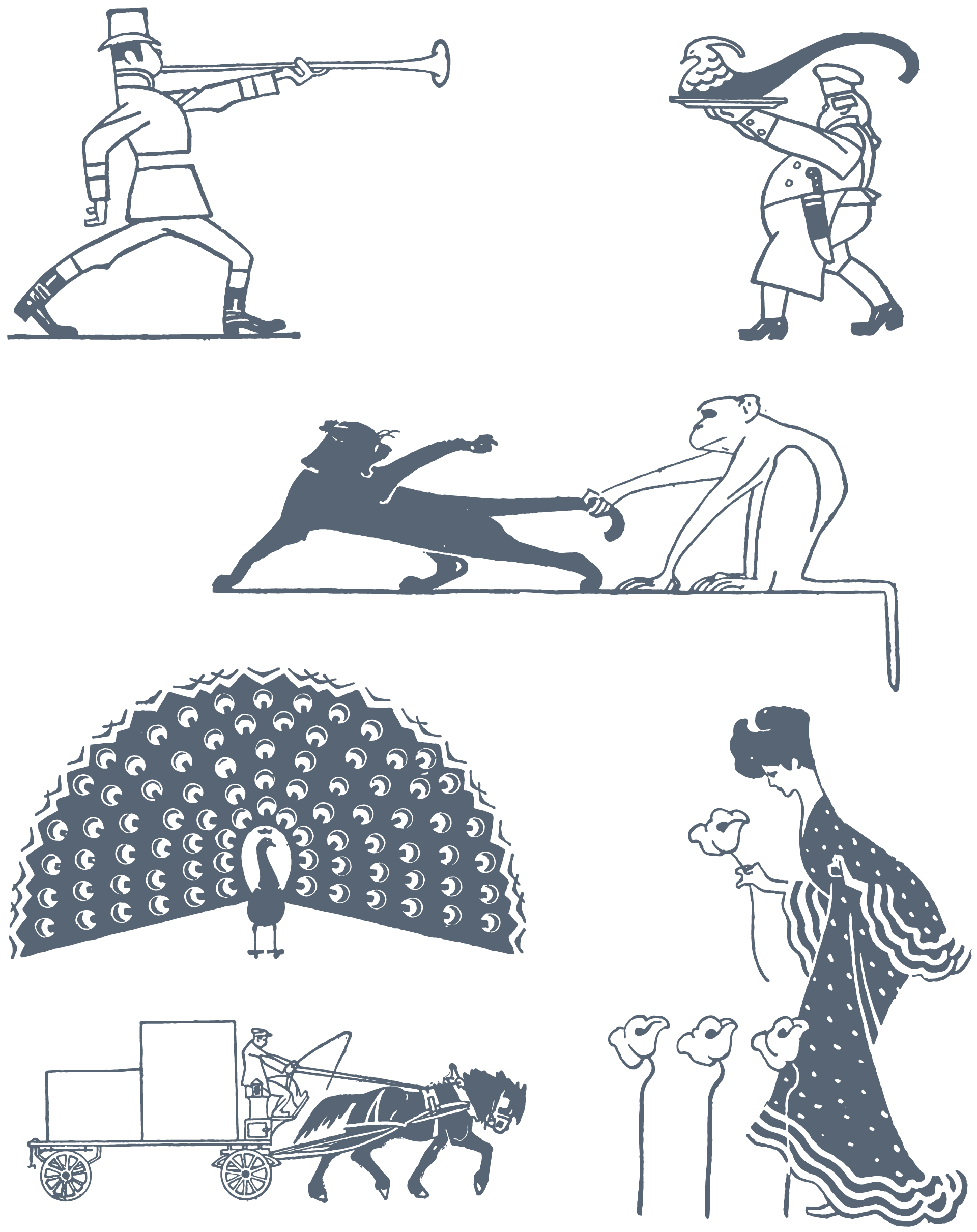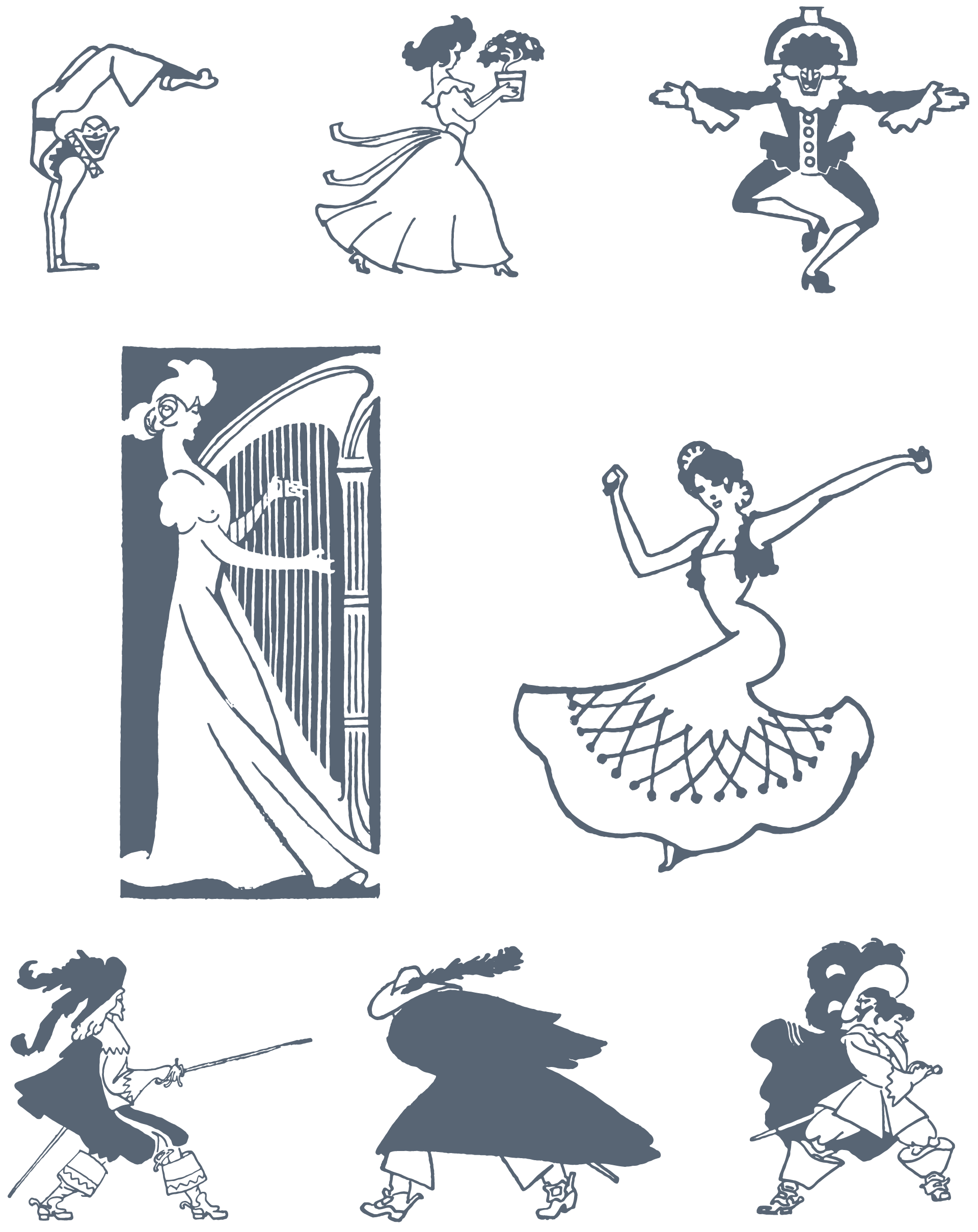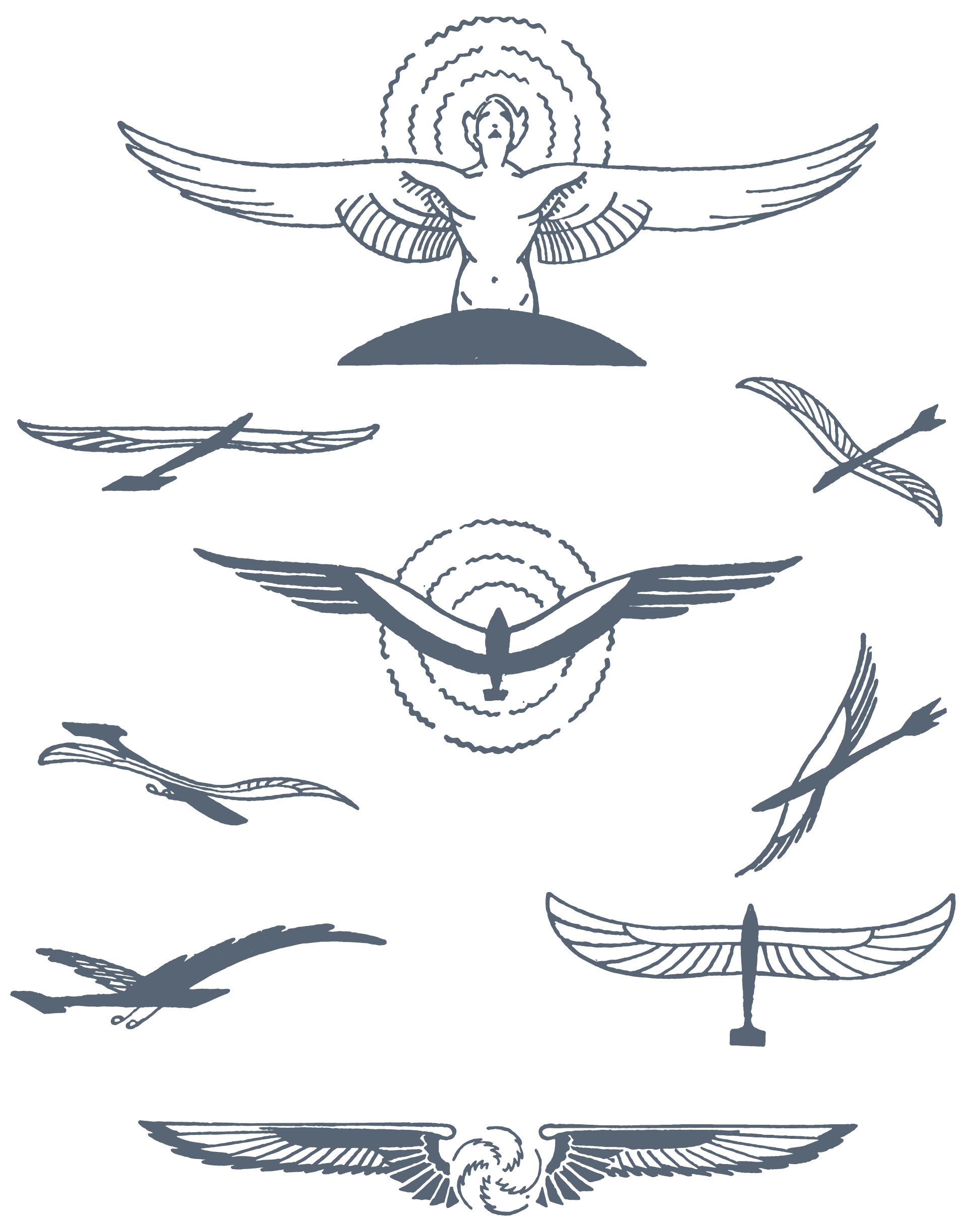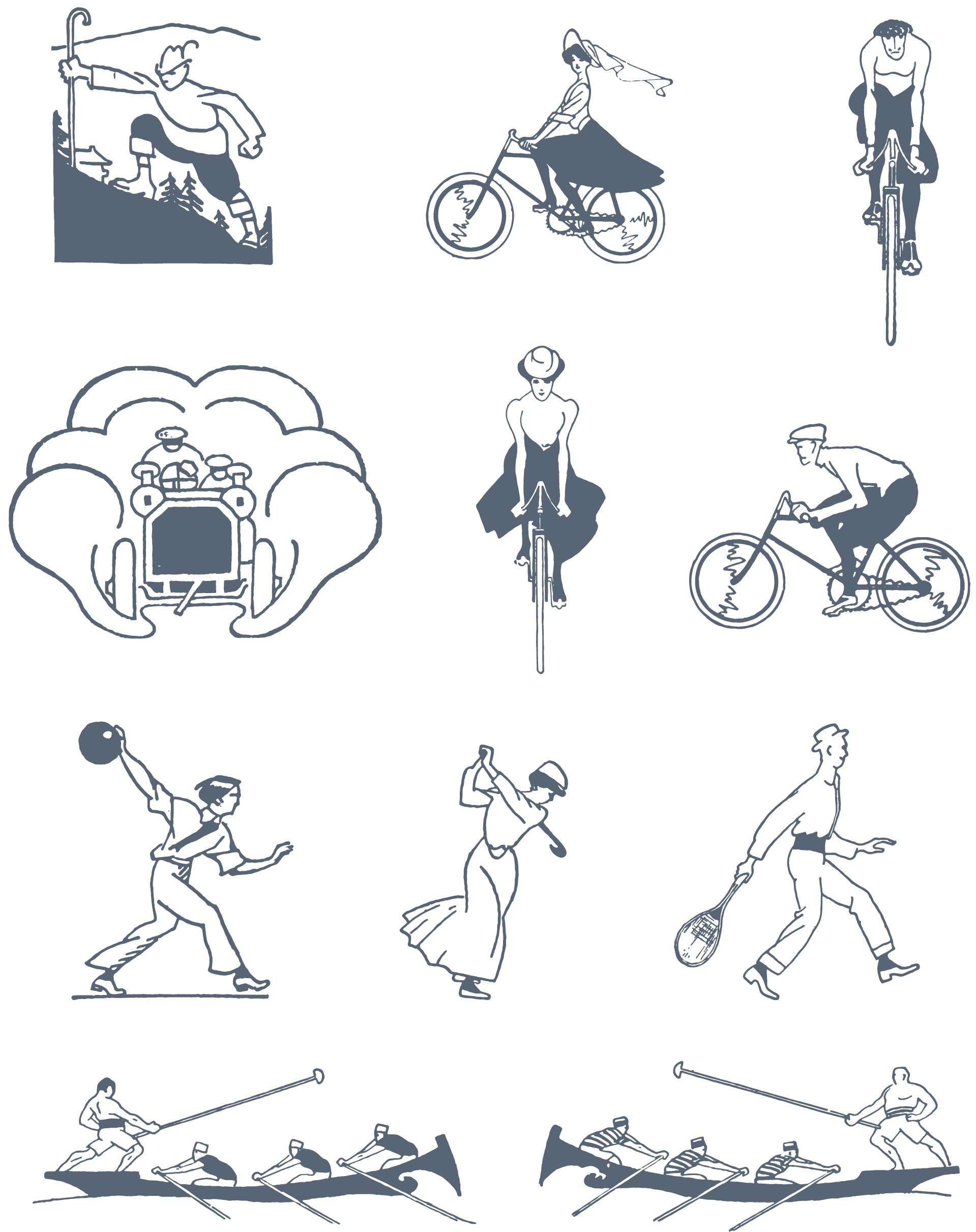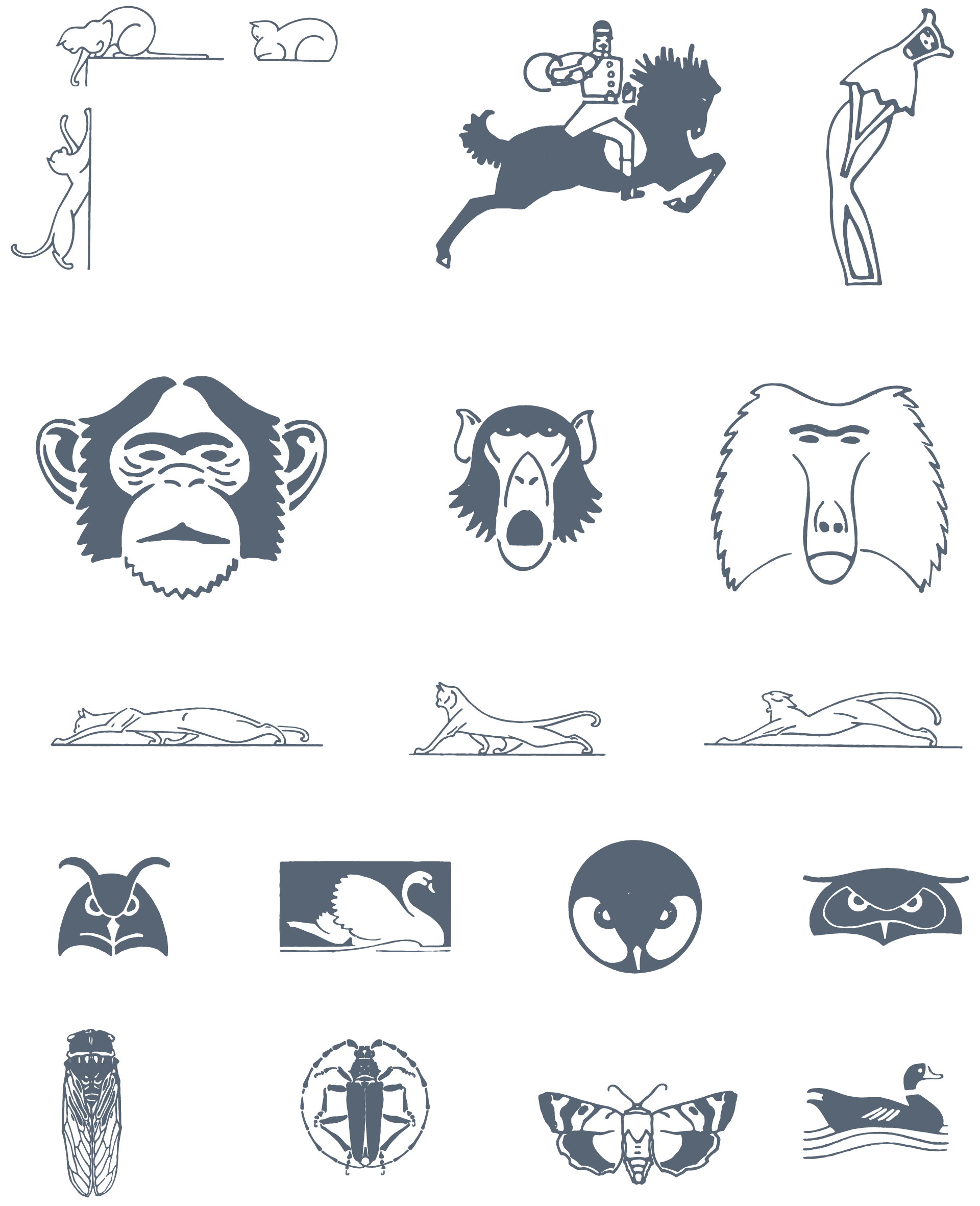 We've spent a lot of time browsing the web to find the best free fonts that we use in our design samples. They are a perfect match to your Art Nouveau designs created with the Vectorian vectors.
See All Free Fonts
'Victorian' (technically 1837-1901) designates an era when many designers and artisans were intensely interested in ornament. Here is a brief guide to a selection of vintage ornament, along with tips on when to use it.
Read The Vintage Guide